Conker's Bad Fur Day: Nintendo 64 cult favorite sees new light... in vinyl form!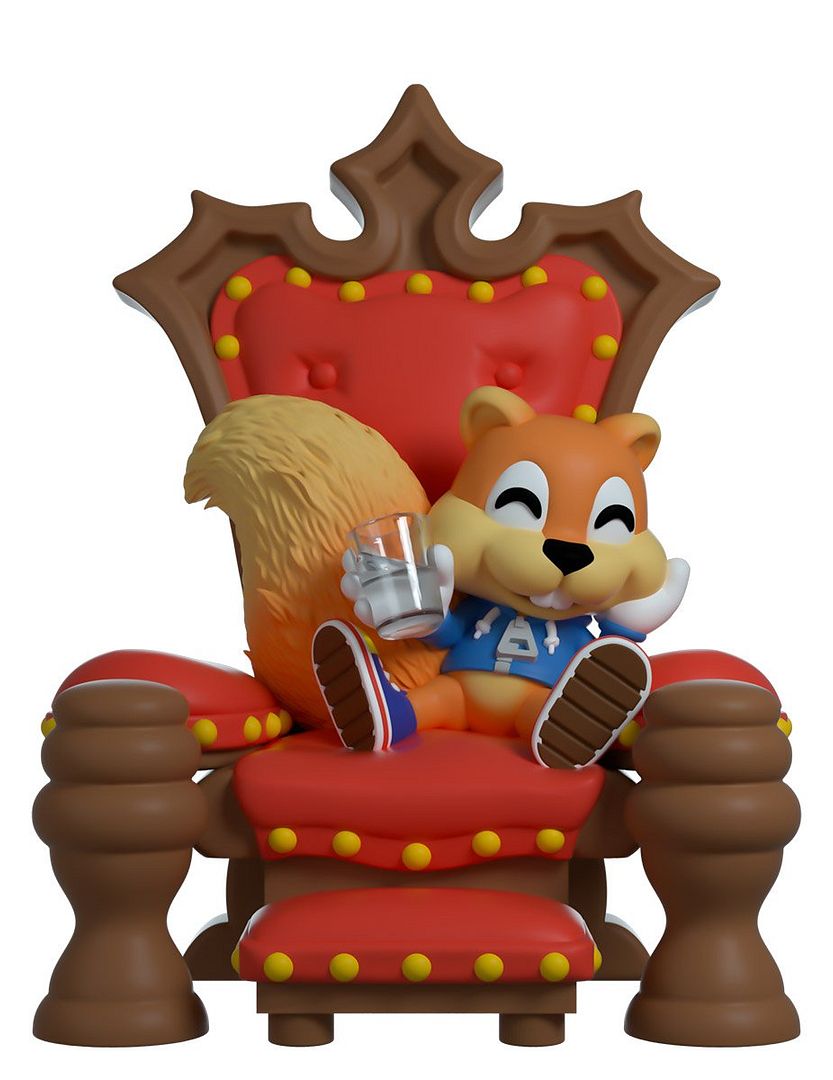 Man, does this bring back some fond memories. I remember spending day/night playing Conker's Bad Fur Day on my N64, and honestly, this figure from
Youtooz
captures this little dude's attitude perfectly! I legit am enjoying these recent releases from this company - more please! In partnership with video game developer Rare, this limited-edition vinyl collectible featuring your favorite greedy red squirrel will be available for pre-order beginning on Friday, February 4th at 12Noon PST.
This Conker's figure sits (literally) at 4.8" tall, and he's set on a luxurious red and oak brown throne. Conker sits in his blue lace up sneakers and a blue hoodie, holding a half-full glass. His bushy tail puffs out behind him and he grins, showing off his two front teeth. The interior and exterior of his double-walled window box has him sitting in front of the fire, prepared to tell his story... snag him up
HERE
for just $30 - don't miss out on this video game nostalgia!