XOLOTL Dog Of The Underworld soft vinyl figure from Frank Mysterio!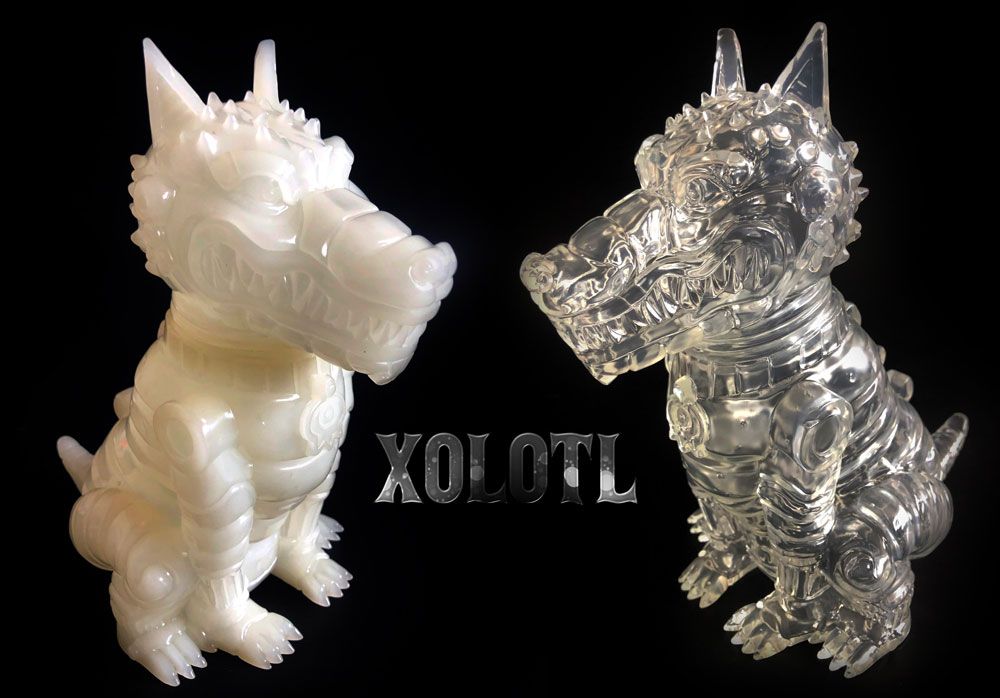 Frank Mysterio
just reached out about a brand new figure that he has recently produced... the soft vinyl collaboration between himself, Frankmysterio, and Omocha... and this is a figure inspired by the Aztec deity
Xolotl
, who accompanied the dead on their journey into the underworld, currently this breed of dogs exists, they are called xoloitzcuintle, which are icons of Mexico. Standing about 8" tall, there are 2 versions up for grabs
HERE
right now, the CLEAR edition and the GLOW-IN-THE-DARK edition... both of which retail for $80 a pop! Oh, and while you are there, check out his shop for some painted editions as well!