The Lost Rainbow SPARK set releasing today from Leecifer... taste the rainbow!!!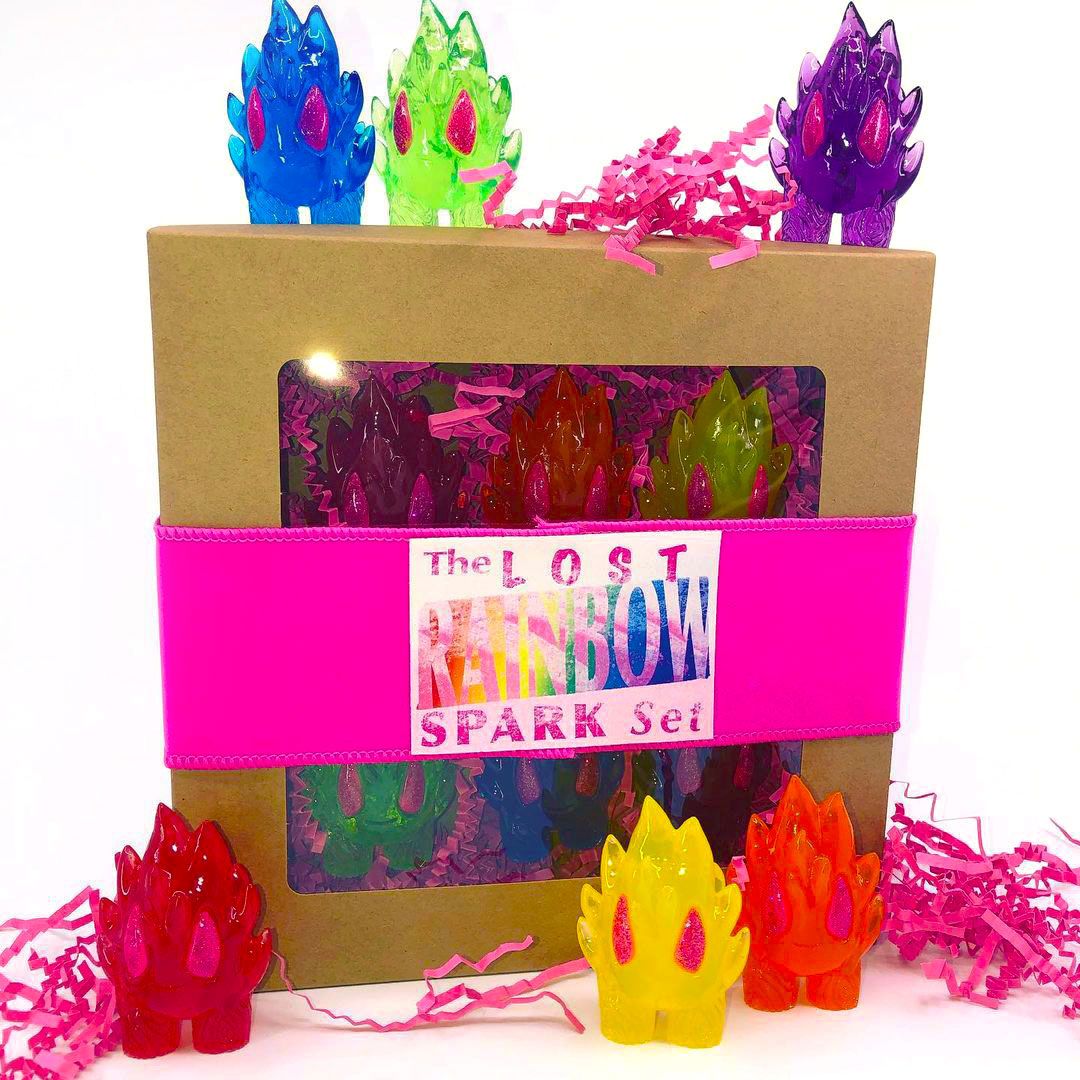 The title is a bit deceiving... as if this set was truly lost, it would not be releasing, so really it should be called the 'The FOUND' Rainbow SPARK set'... but we digress! Releasing today - Friday, August 6th at 12Noon PST wil be this amazing resin collectible set of rainbow Sparks created by
Leecifer
! Red, Orange, Yellow, Green, Blue, and Purple form this set of 6 mini figures that all stand 2.5" tall and come in a super fun collectible box... and most have UV reactive eyes! This set will be vailable
HERE
for just $270 a pop!