Mighty Jaxx presents: Droopy Cat by PoOL!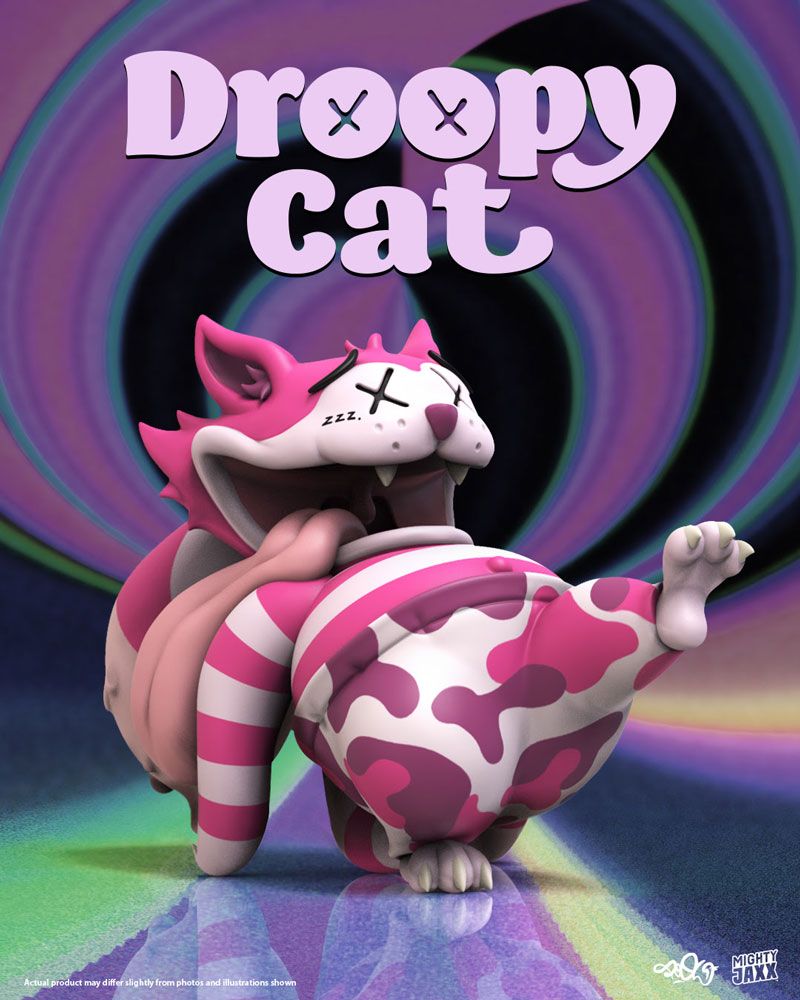 Your imagination isn't playing tricks on you. Can you believe in 6 impossible things before the tea party? See here is a cat, with a grin so wide his uvula is as apparent as the sky is blue. Here is a cat that isn't black, brown, or white - but striped in hues of pink with pink camo pants. Here is a cat, whose grin is so wide his long heavy tongue droops out and drags behind. Here is a cat that walks on 2 legs because of a droop so swag. Here is a cat with crossed-out eyes but with the ability to see beyond. Here is a cat leading the way, as parts of him droop off his tail. So let him guide you to the tea party and traverse through a whimsical world of delights. New from
Mighty Jaxx
and the mind of
PoOl
comes '
Droopy Cat
'... standing 6" tall by 9" wide, this vinyl figure will be up for pre-sale
HERE
this Saturday, June 26th at 6am for $169 - but be warned, these will only be available for 24hours, so get one while the getting is good!