Mighty Jaxx presents: Picky Eaters - The Trickster by Po Yun Wang!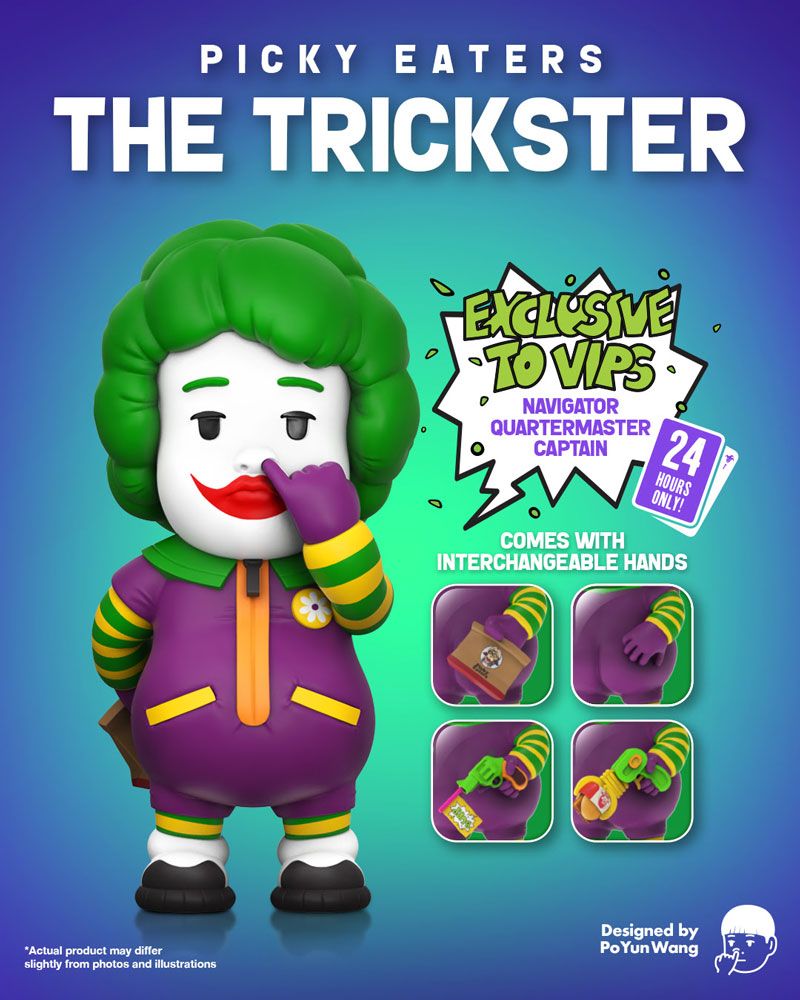 Picky Eaters, from artist
Po Yun Wang
and
Mighty Jaxx
, returns with
The Trickster
! He's picky about food, but his hygiene is, well, a joke. The Trickster picks his nose with his pinky - the only greens he willingly goes after. Hear that evil laughter? You know he has added something to your food! Hint: not salt. He holds a grabber behind his back, ready to pull some pranks he has up his sleeves - such as switching out that disgusting half-eaten bun for a fresh new one! Releasing
HERE
this coming Wednesday, March 31st at 6am PST... this 8" tall vinyl figure features 4 interchangeable hands and this will be a 24 Hours Only Pre-order for VIPs only - so if that's you, you can snag it for $169 a pop!