UNBOXED online convention from NTWRK - a two-day designer toy and collectibles festival!!!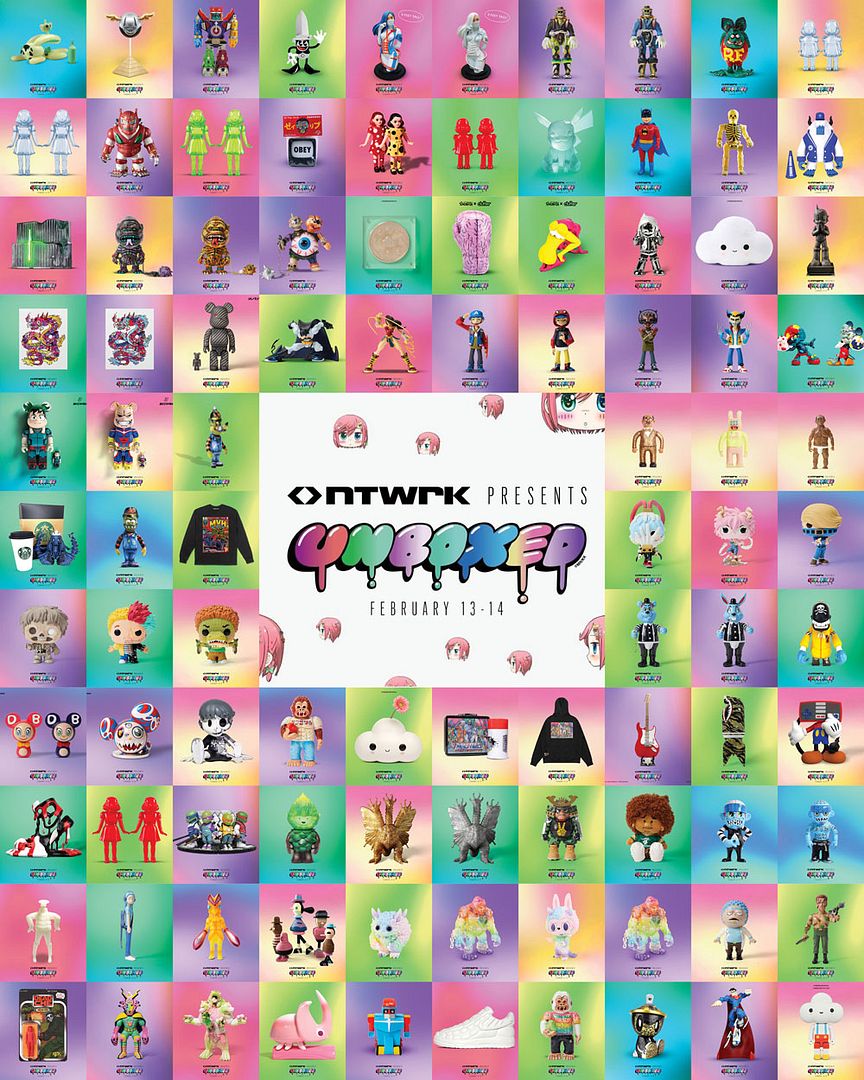 We teased this
UNBOXED
online convention from
NTWRK
event a few days ago, and just received all the press images yesterday... but alas, there is WAY to much to cover in 1 day - and I'm not even going to try to attempt it because the amount of releases stresses me out, so here is our MEGA BIG HUGE post of everything happening/releasing at this virtual convention! This event will feature exclusive releases, sneak previews, and panels with celebrity guests and industry icons. Wanna get in on this... download the NTWRK app
HERE
right now and tune in February 13th + 14th. Now... check out the slide show below to see all the awesome goodies!
Want more?!? Check out
NTWRK
on Instagram for up to date schedules and release info along with other rad content... and for even more info, our friends over at
Invasion Toys
put up an awesome blog post about this online app convention, so go check that out
HERE
!