iNCH LAB presents: vinyl Bushido-Onican "Bred" edition by Indonesian designer 'Crack'!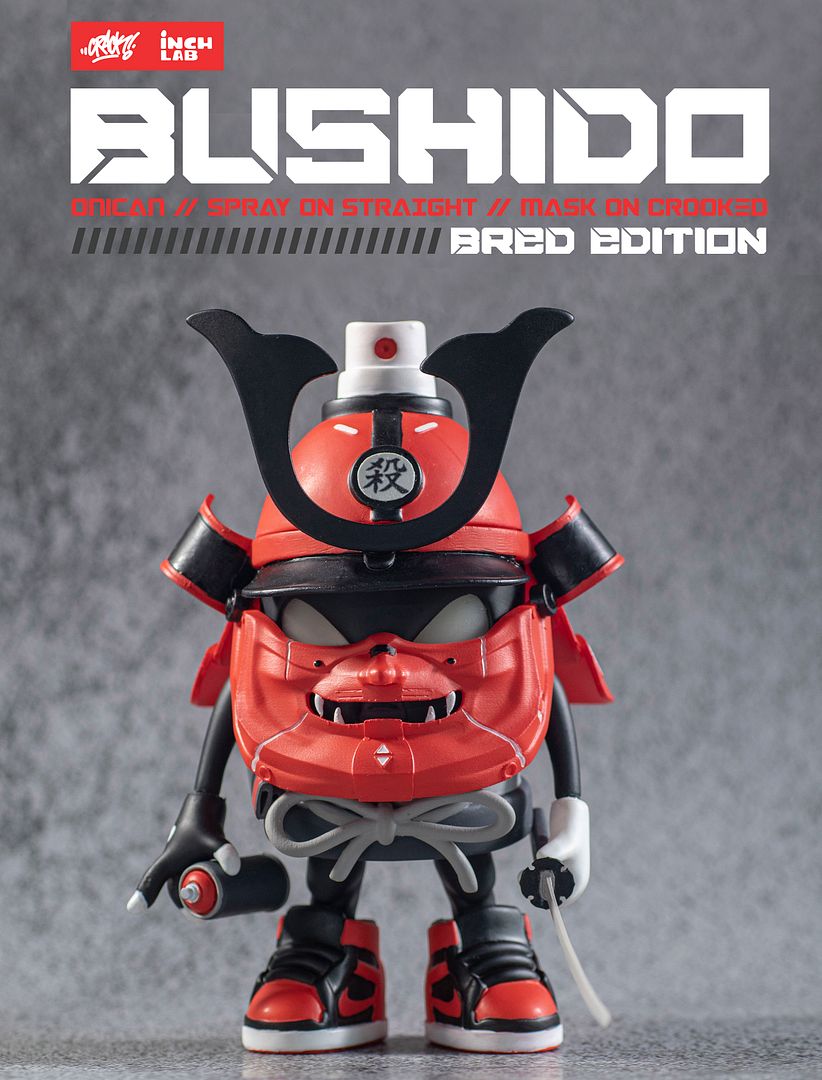 Whoa... check this thing out... a serious badass looking samurai rattle can is set to slay some walls! New from Indonesian designer and graffiti artist,
Crack
... introducing the Bushido-Onican "Bred" edition! Inspired by the unwritten Samurai code of conduct, known as Bushido, held that the true warrior must hold that loyalty, courage, veracity, compassion, and honor as important, above all else. An appreciation and respect of life is also imperative, as it added balance to the warrior character of the Samurai. Overall, the Bushido code calls for an appreciation and respect for life, and teaches that people should lead by example, express benevolence, and show mercy.
Produced by
iNCH LAB
, this Bred original colorway is based on black and red and comes with a Magic ball, Spray Can, and Sword. This vinyl figure stands over 6" tall, is limited to 150 pieces worldwide, and is set to retail for $128 a pop! You can snag one up
HERE
via pre-order starting this Saturday, February 6th at 3am PST!