Art Fabula's first vinyl toy: Eggie!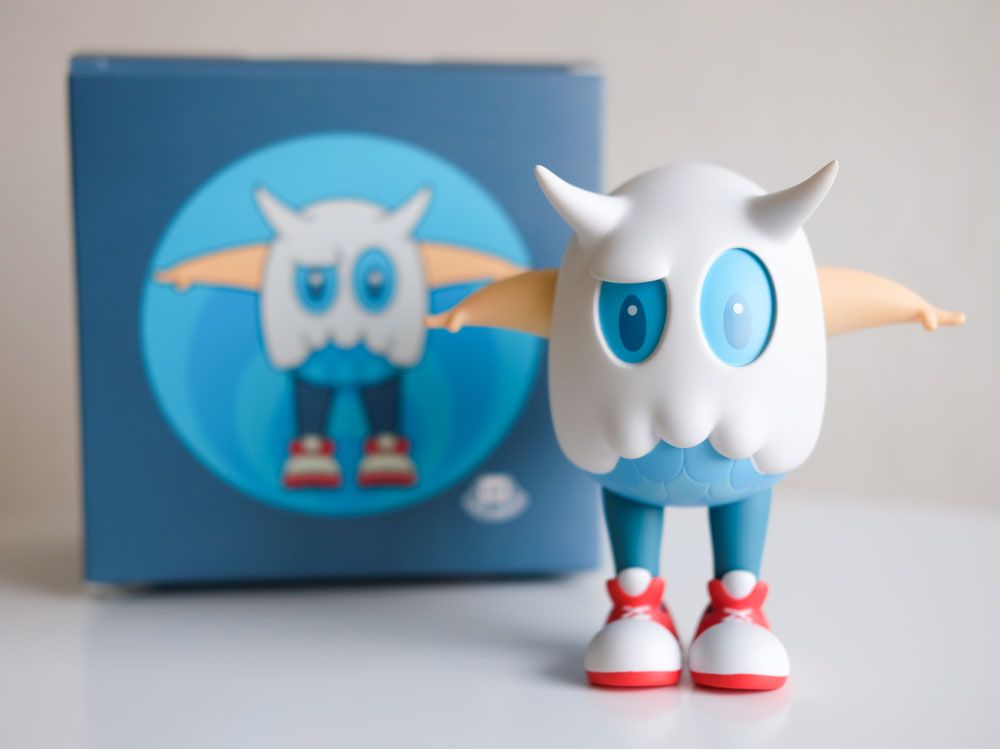 Art Fabula
is a newly started Designer Toys company established in Sweden since 2020. The owner and designer is Juan Martinez Perona, a Spanish graphic designer and a teacher who moved to Sweden in 2006. Art Fabula is just the conclusion of the owner's long-lasting journey through more than 15 years of never-ending dreaming. Now the dream is a reality...
Eggie
is the first creation in a series of Designer Toys based on a fantasy world where the habitants suffer the constant pressure of the rapid conquest of an alien civilization. The question is: who or what is Eggie? Is he a conqueror or is he conquered? What are his intentions? Does he work alone?
Sculpted by the uber talented
Dante Rockford
, Eggie is a 5" tall vinyl toy which comes in a paper box with a plastic blister. Limited to 100 copies, Eggie will release
HERE
this coming Friday, February 12th for €79,20 (+ VAT for European countries)... oh, and while you are there, snag up a new Eggie pin as well! Lots more coming from Art Fabula, so be sure to follow them on
Instagram
now for the most up to date info!