A designer Ping Pong Paddle?!?! Round21 x Sket One - that's alot of ones!!!
Sket One
meets Sport in a special edition
round21
paddle that everyone from sneakerheads, to toy enthusiasts, to art collectors will enjoy. This first release by round21 x Sket One brings the original Sket One "Phase 1" style to life in full color with his classic graphic elements that evoke the excitement and fun of Sket's iconic character... all on a Ping Pong Paddle - and we try to give you an up-close look at this in our video above, do
check it out
! Through Sket's abstract and dimensional design, round21 inspires players and collectors to tap into their own creativity and find freedom and joy in creating their own identity. The resonating smiling face (which when held up acts as a mirror for us all) brings a sense of positivity and playfulness we can all relate to.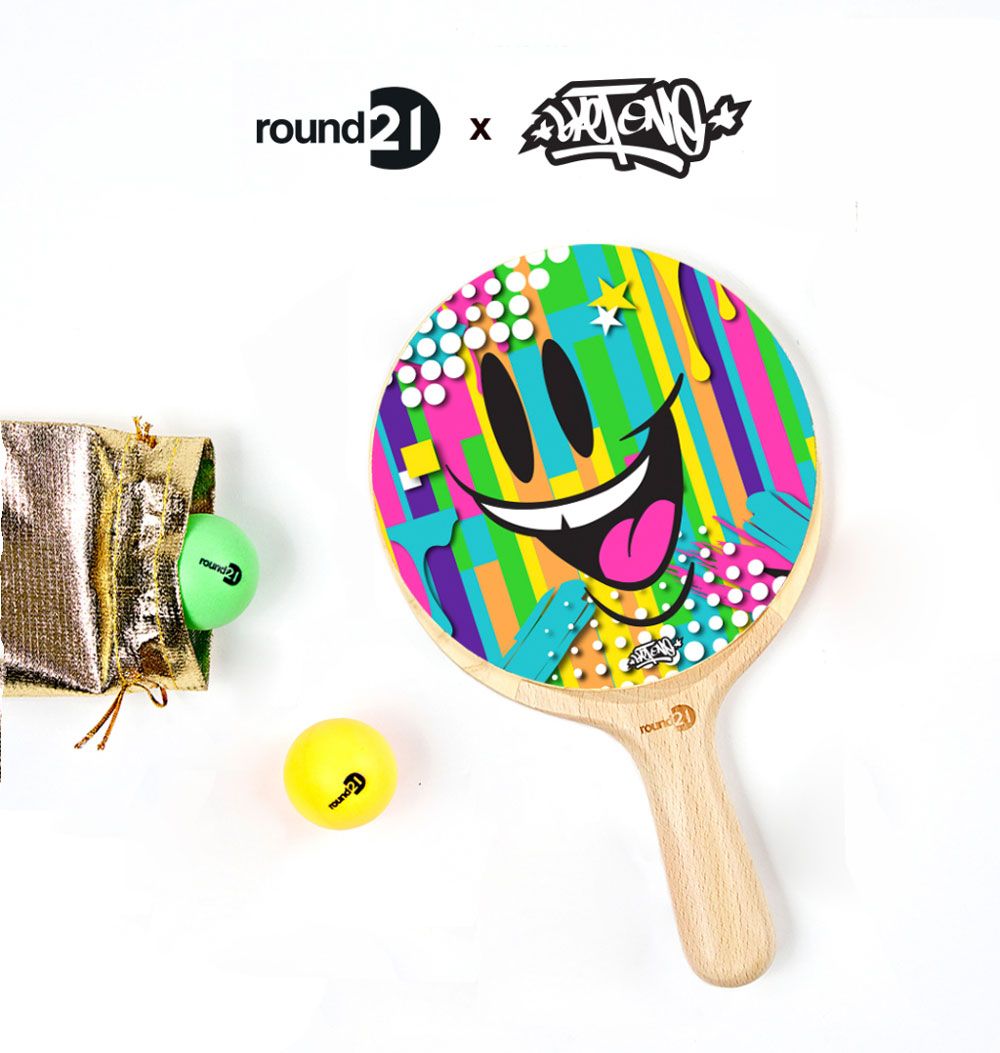 Featuring a 2-layer design, detuned wood and rubber design, hand-assembled to bring focus to the handle and art as a signature collectible for this limited run, the round21 x Sket One paddle drops February 21, 2021 at 11am PST on the
NTWRK app
for $90(1 Paddle, 2 Ping Pong Balls)... any remaining stock will be on the round21 site
HERE
... but we don't really expect that to happen!