Buff Monster teases his next art figure... Statue Of Liberty Melty!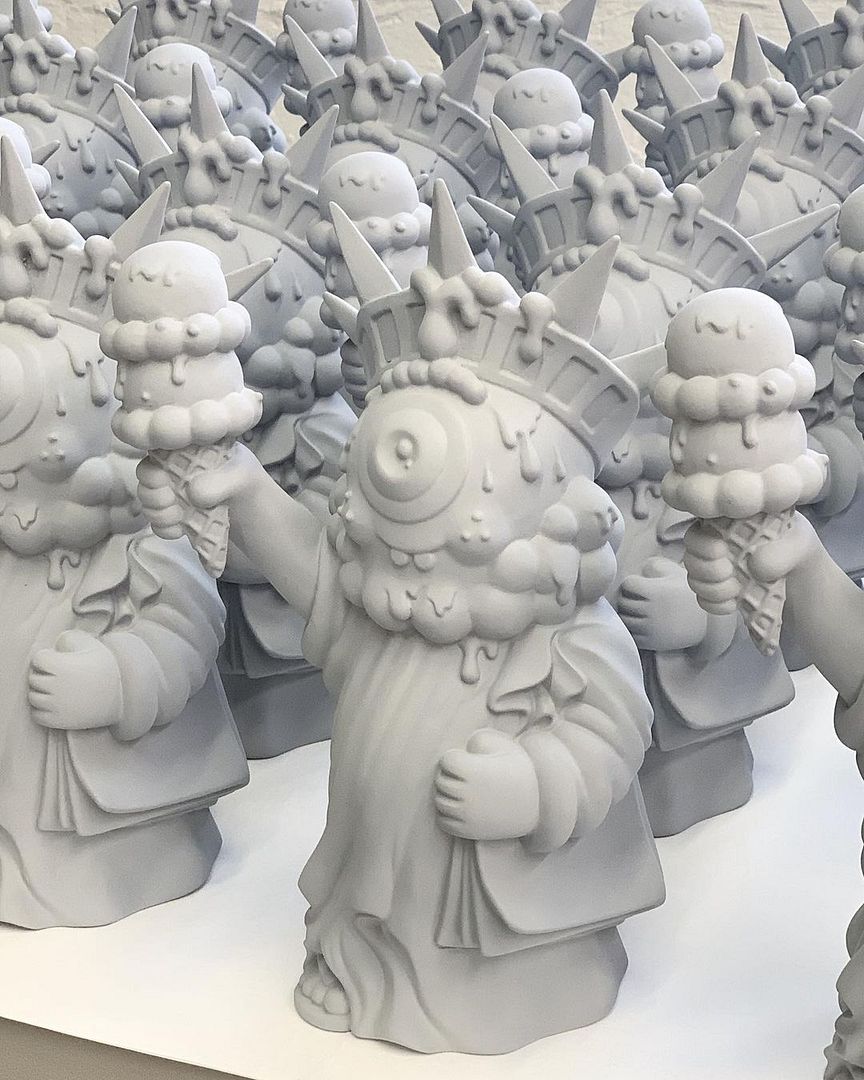 Posted to his
Instagram
with the simple caption "SOON",
Buff Monster
teases us all with his soon to be released art figure... a MELTY rendition of the Statue Of Liberty... and hot damn does this looks cool! I couldn't resist and had to drop Buff a message to find out anymore info... he is staying pretty tight lipped, but he did say that this will be 11" tall... rad! More info when we get it!