Bikini Bottom's alternate universe... Sponge-Shadow and Patrick Dark resin art toys from El Hooligan!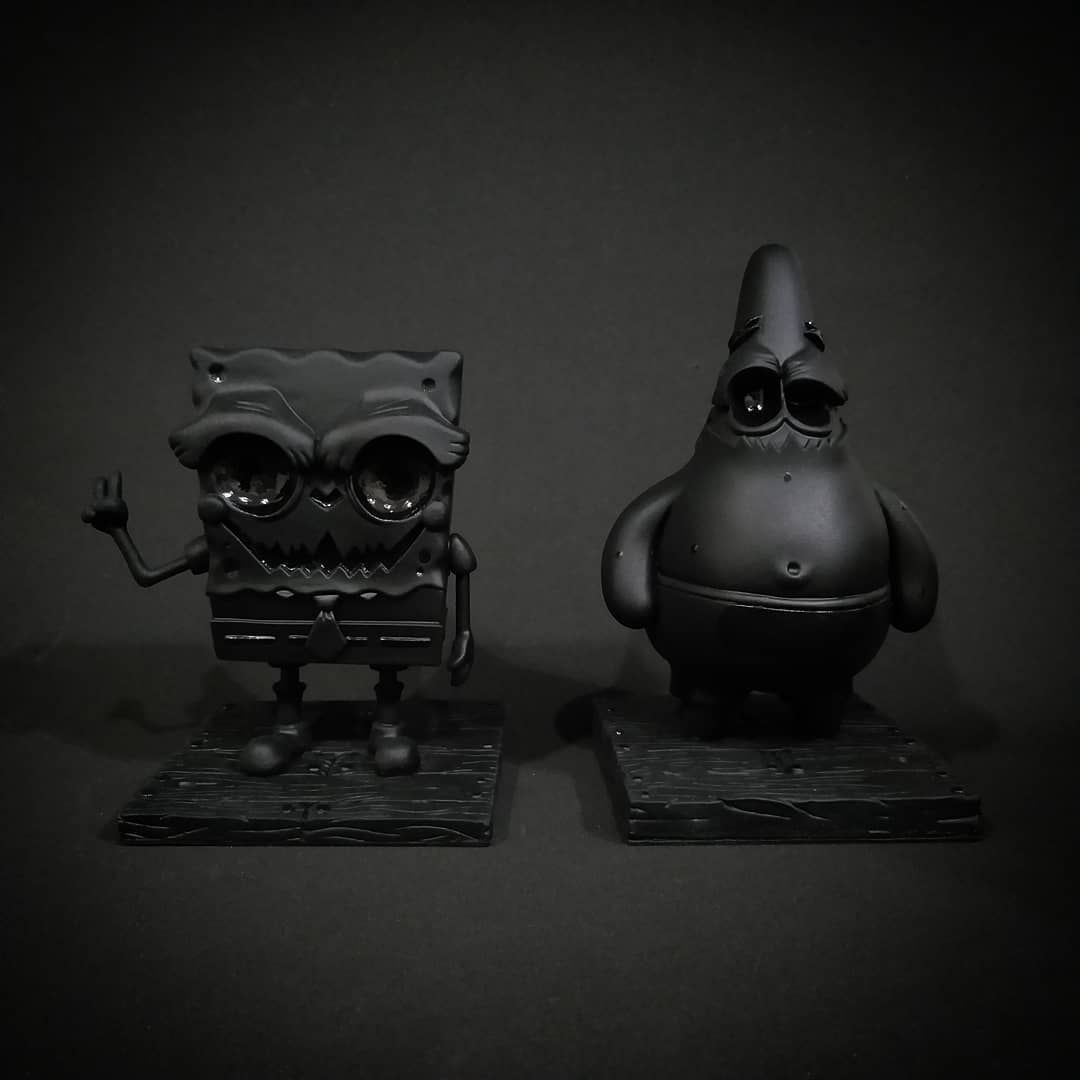 What would happen if the bright and colorful Bikini Bottom had an alternate bizzaro universe... and who would live there?!? Well, Mexico based artist,
El Hooligan
has the answer as he created '
Sponge-Shadow and Patrick Dark
' an ominous
BLACK OUT
version of his Spongebob and Patrick Star resin art toys! Standing at around 5.5"(Sponge-Shadow) and 6.2"(Patrick Dark) tall, these wonderfully dark creations are up for grabs for $150 for the set. If you are interested in adding them to your collection today, send El Hooligan a DM via his
Instagram
account!