"The Monster", "The Ghoul" & "The Mummy" Halloween themed Ushi-Oni from Cereal Box Toys Go!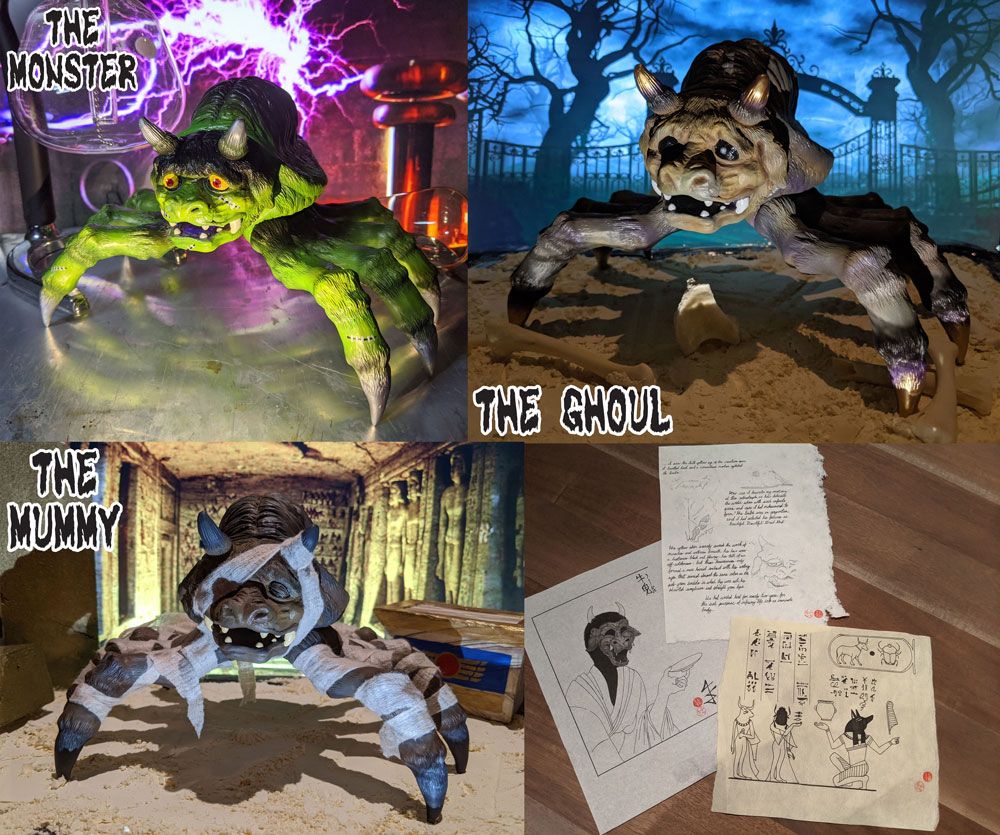 Thomas & Franco Ferrara of
Cereal Box Toys Go!
are excited to announce that they will have 3 Halloween themed Ushi-Oni available this Friday, October 16th at 12noon PST.
"The Monster", "The Ghoul" and "The Mummy"
. Each figure is $125 USD and will include an art print to accompany each monster. They really wanted to make this a special release since Halloween is so important to them, so they've drawn up 3 different prints that will be included with its respective monster! "The Monster" will include a diary page from Victor himself detailing the gruesome birth of his creation. Ripped straight from the past, a page from The Book of the Dead will be included with "The Mummy". And lastly, we've included a replica woodblock print depicting "The Ghoul". Each figure has been uniquely created, hand bandaged Mummy's, random glow in the dark legs on each Ghoul, and individual scarring to each Monster. Snag them up
HERE
at the above date and time!