'Airship Factory' custom Janky Series from Doktor A. - WOW!!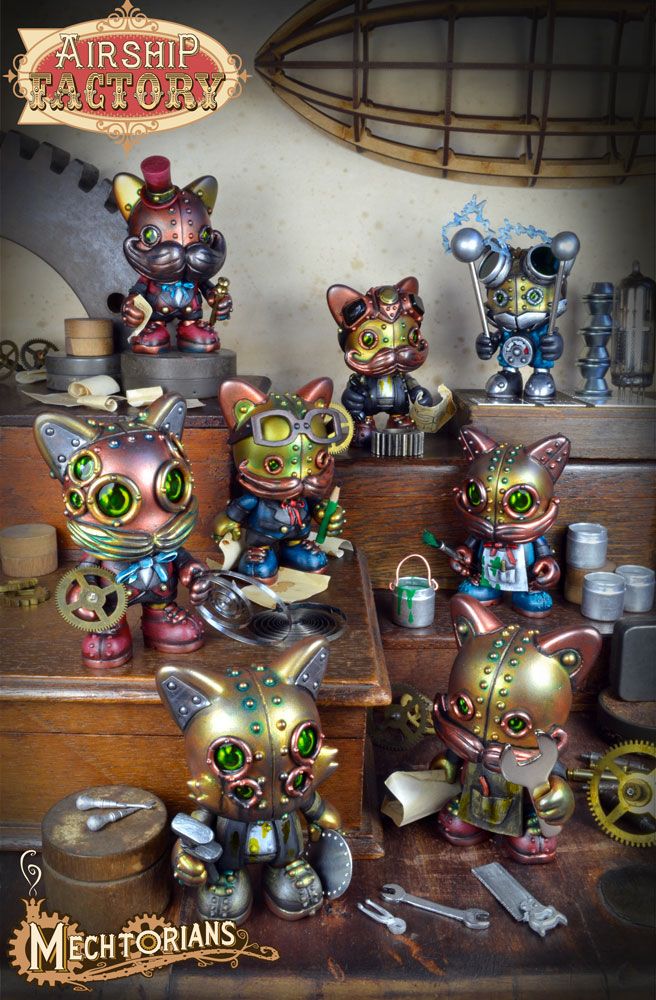 For the last three months,
Doktor A.
has been working away, putting this series of unique customized Janky characters together. He has pushed the detail levels not usually found on a 3" figure... adding tons of idiosyncratic, character building stuff which includes many props that helps add story to each piece. The
Airship Factory
in Retropolis has many moving parts and many skilled craftsmen. Each doing their part to create the large sky bound Mechtorians that float about the city. The series includes 8 unique hand crafted customized vinyl figures. (All created using a 3" Janky vinyl toy made by Superplastic.) Each piece of each figure down to the last individual rivet has been carefully chosen, crafted and hand placed. The characters are:
"Todd Coppertail The Mill Owner" • "The Assembler" • "The Clockworker" • "The Draughtsman" • "The Electrician" • "The Engineer" • "The Painter" • "The Technician"
- all of which will be up for grabs
HERE
this coming Wednesday, September 30th at 10am PST for £200($256) a pop... don't miss out!