Mighty Jaxx presents: Freeny's Hidden Dissectibles: My Little Pony!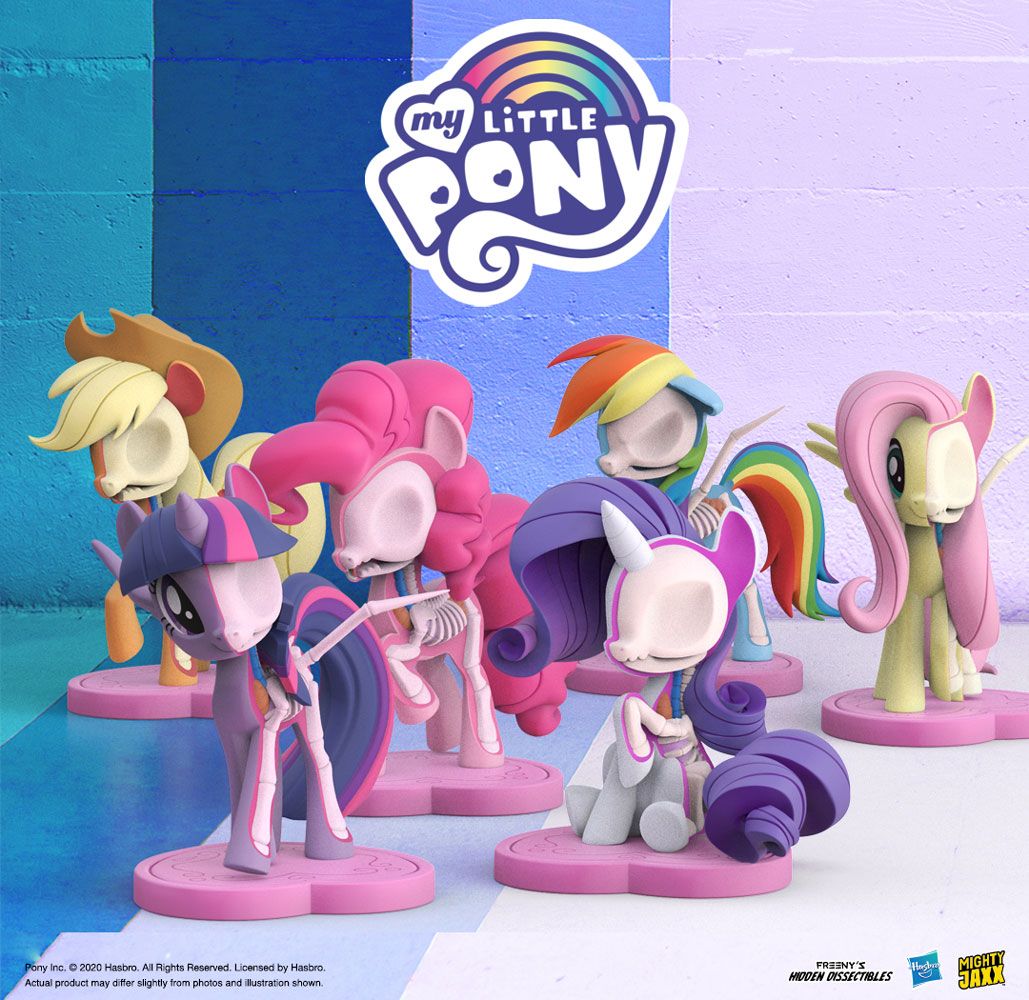 Meet the Freeny's Hidden Dissectibles: My Little Pony collection... new from
Mighty Jaxx
! Add a little magic and color to your collection with the brand new series, featuring your favourite My Little Pony characters like you've never seen before. Each pony is dissected in Jason Freeny's iconic dissection style. Rainbow Dash? Fluttershy? Who do you hope you'd get?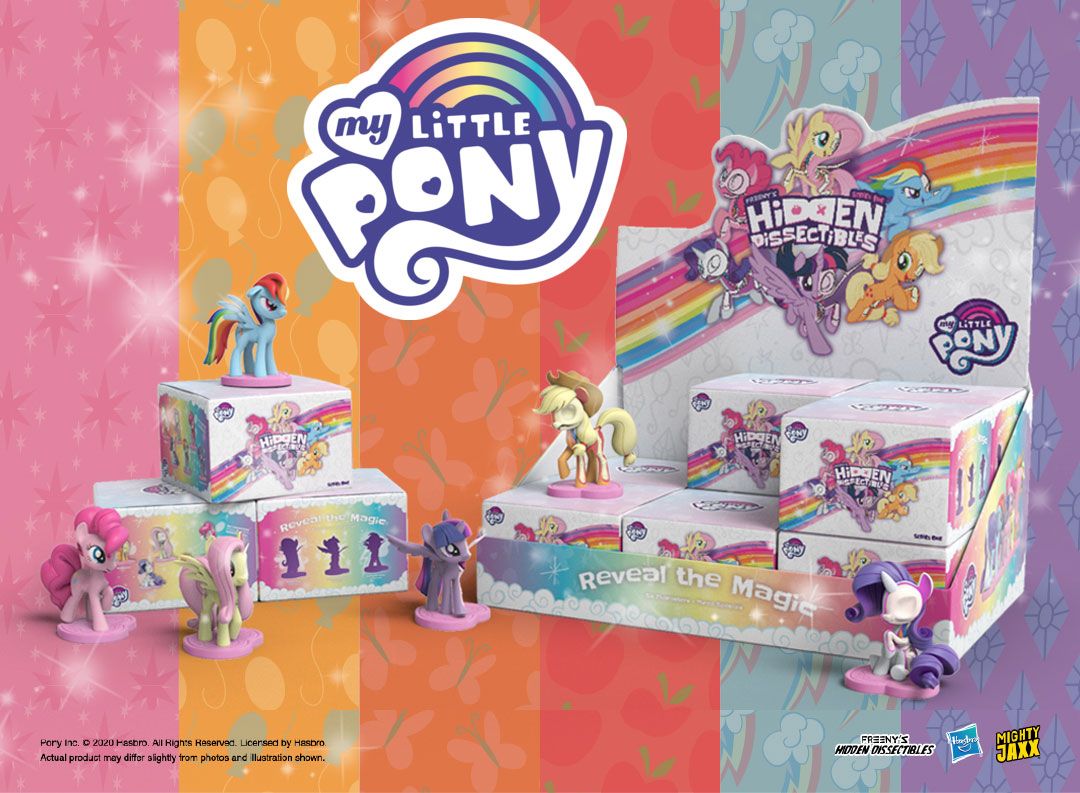 You might not know which of the Squad you'd get in an individual box, but we do know that all 6 regulars are guaranteed in a tray of 12! What about the rare Fluttershy and Twilight Sparkle (Enchanted), or the ultra rare Rainbow Dash (Wonderbolt)? There's no guarantee! With a 1/24 chance for the rares, and 1/48 chance for the ultra rare, you might be the lucky one to get them all! Bring the My Little Pony Squad home today, and see the insides of magic! Releasing
HERE
this Wednesday, August 19th at 6am PST, you can grab the 4" tall figures for $12.99 a pop or $155.88 for a Tray of 12. The collection is also releasing alongside lifestyle merchandise, which will be available on the same day. The price ranges from $19.90-$99.90, all with free shipping worldwide... check it all out
HERE
!