Maraion Senpai vinyl figure announced from Juno Play Group!
It's so cool to see stuff like this figure pop up... and getting an email about new figures being created is what we love! Introducing "
Maraion Senpai
" from Chun aka
Juno Play Group
! Maraion being Merlion translated into Japanese. Senpai being Ancestor translated into Japanese.
"I have been collecting vinyl toys since late 2010. For the past few years, I have been saving up and contemplating making a toy. Fast forward to today, I am proud to say my first release is self-funded by myself.
"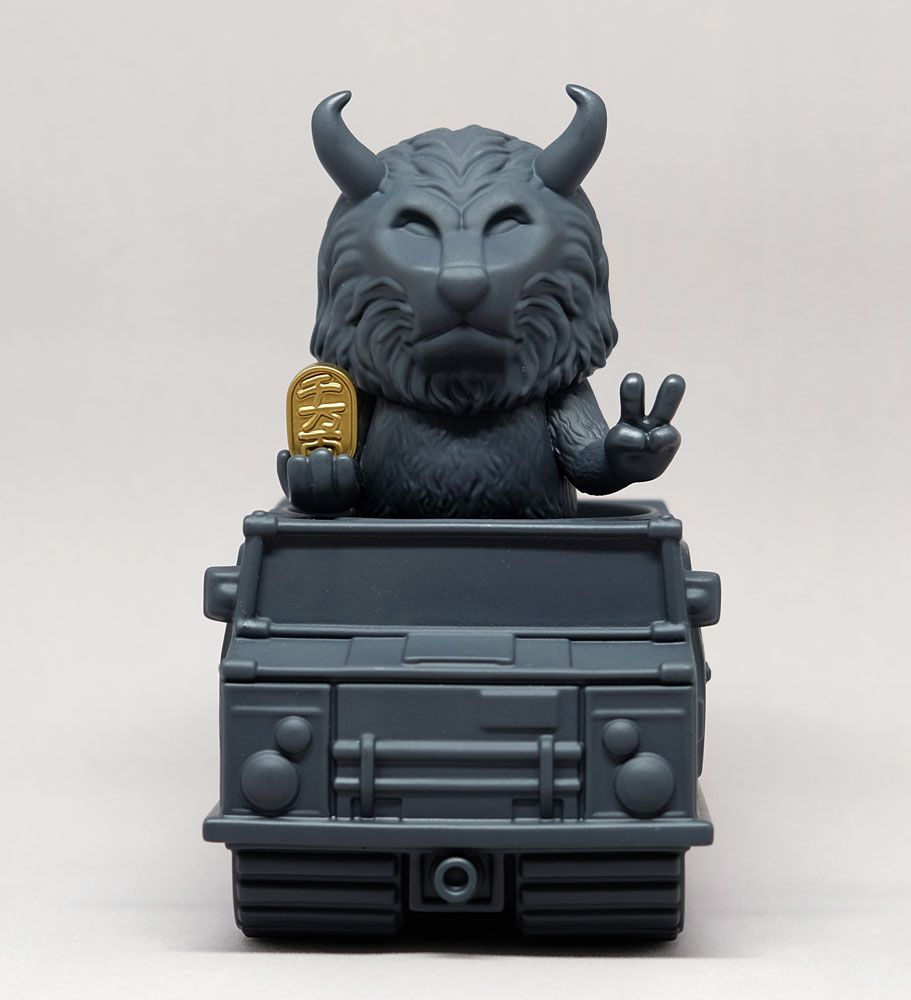 Such a stout looking figure and the fact that this beast of an animal comes in a removable vehicle... just wow - totally dig it! These are set to release on August 6th and will be limited to 100 pieces and will retail for $58 a pop - pretty great deal for a vinyl figure that stands 3" tall (5" tall in tank)! To snag one up, email
junoplaygroup@gmail.com
for purchasing info. Oh, and be sure to follow him on Instagram
HERE
for up to date info!