New COVID-19 soft vinyl toys from Vincent Scala!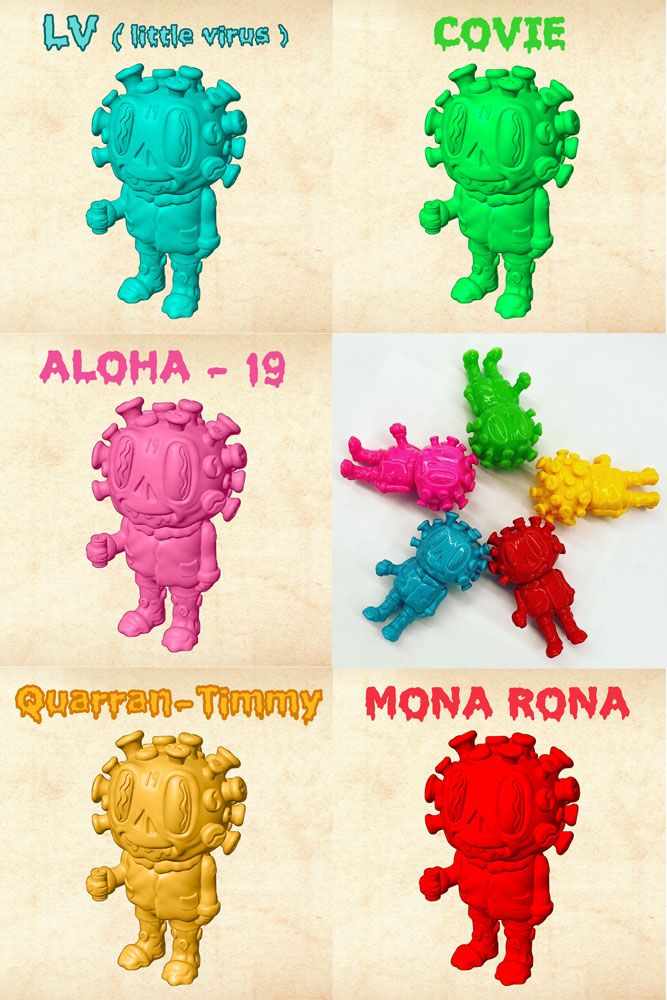 After a long wait in customs...
Vincent Scala
is excited to be finally releasing his cute COVID character... and instead of landing on one nae for this little guy, each each figure/color has its own name for fun. The 5 colors each have a personality of their own that makes them special in their own way. The colors are
MINT, ALOHA PINK, ACID GREEN, FRONTLINE RED and a MELLOW YELLOW
... and the names are
QUARRAN-TIMMY, MONA RONA, COVIE, ALOHA-19, and LV (little virus)
. They stand 3.5" tall and have an articulated head... and each figure is priced out at $35 and every toy purchased $5 will be donated to the COVID Relief Fund. Snag these up
HERE
tonight - June 16th at 6pm PST!