Kid Katana (And the Valley of Lost Souls)... new from 2Petalrose!!!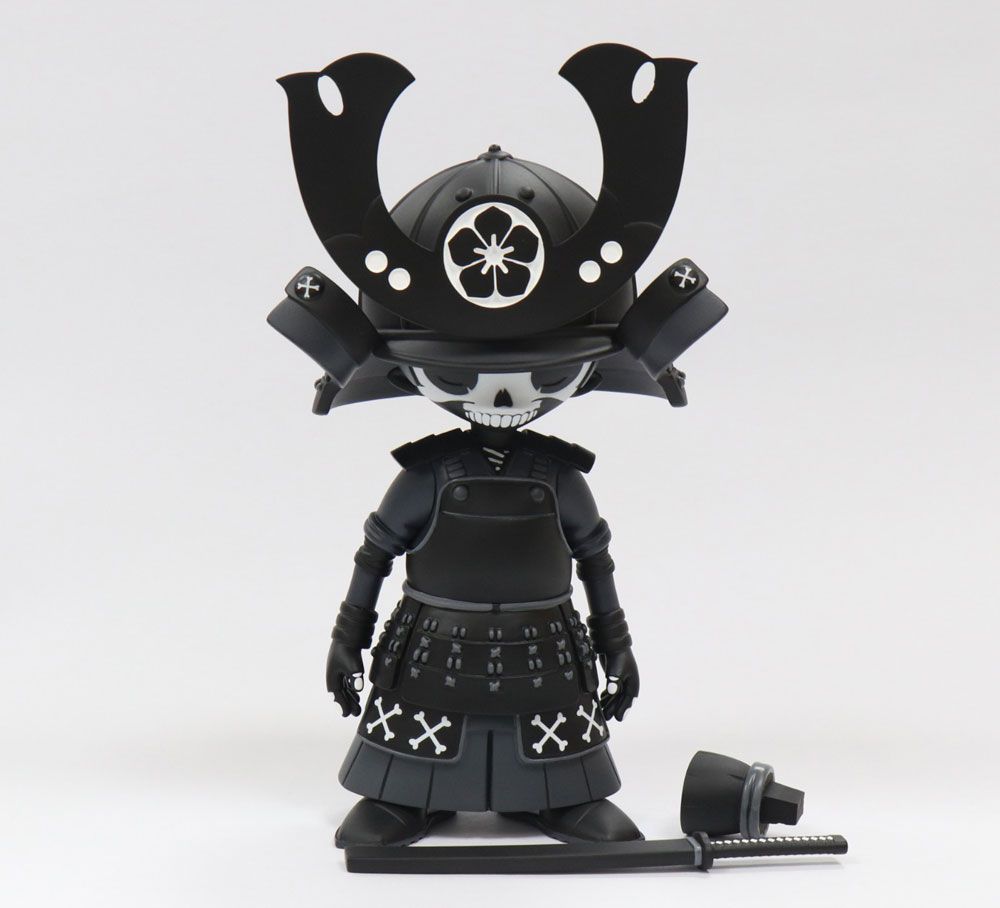 This Friday, Liam at 2Petalrose is excited to open
2Petalrose.com
and release a new Kid Katana variant:
Kid Katana (And the Valley of Lost Souls)
. Dropping
HERE
on May 29th at 8am PST along with store affiliates
Woot Bear
and
Playtoysforever
, these will retail for £175($214) a pop... on top of that, 2Petalrose.com will also have pins, t-shirts, tote bags, stickers and a handful of Original Renegade Kid Katana available.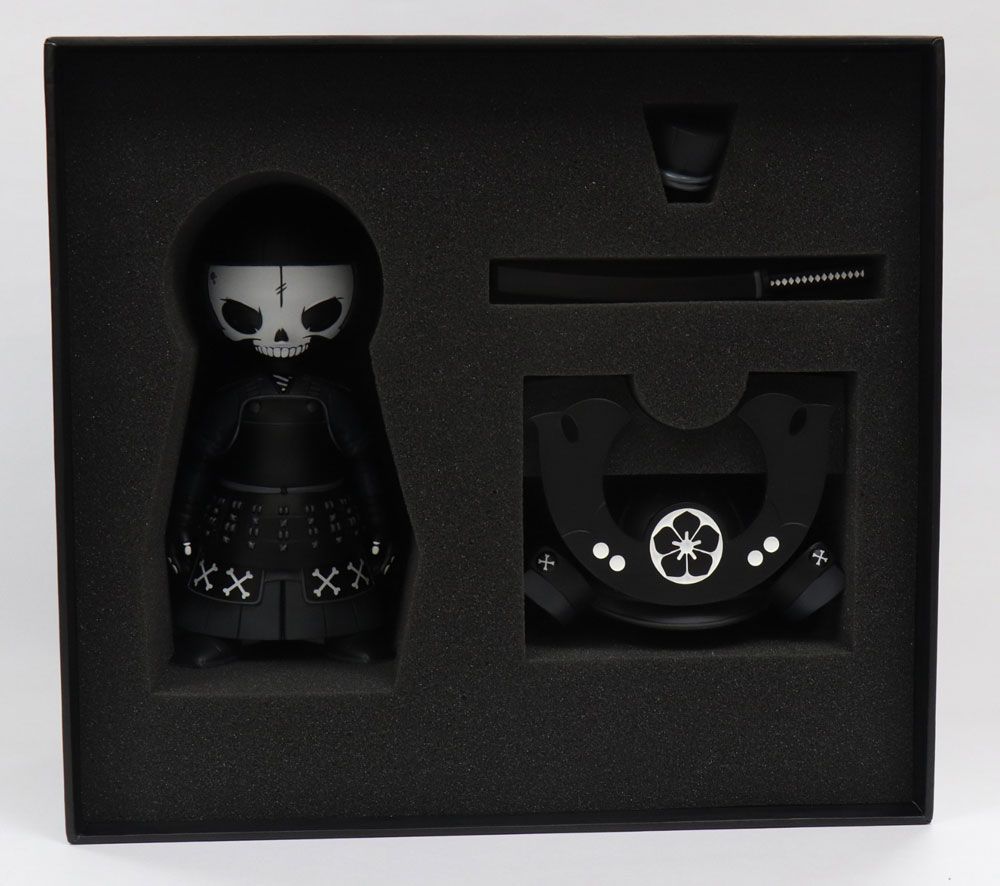 "
At the surface above the underground bunker town Capitol Point, are many roads and paths that lead in all directions. The Valley of Lost Souls is a place that no one has dared explore until now. At the entrance is a large stone arch covered in graffiti with scribbled warnings to enter. The further inside Kid K moves the darker it becomes and a thick fog begins to clog the air. Unable to see clearly, he trips and falls into a shallow stream. With just enough light to see a reflection shimmering in the water, something disturbing looks back... A skull replaces his face, all colour from his clothes and armour is gone.
Panicked and confused he climbs out of the ditch and begins to run back the way he came, but the path keeps going with no end or beginning in sight. The fog begins to lift, and a ghosty shape of a person appears in the distance. Hesitantly he moves closer and so does the figure in front. They continue to edge towards each other, almost mirroring each others movements until he can see the person in front. It is himself, but how he looking coming in, full of colour and without a skull for a face. Drawing his Katana..... the ghostly figure says 'You ready?' To escape the Valley of Lost Souls you must defeat yourself.... and your fears - Fight!
"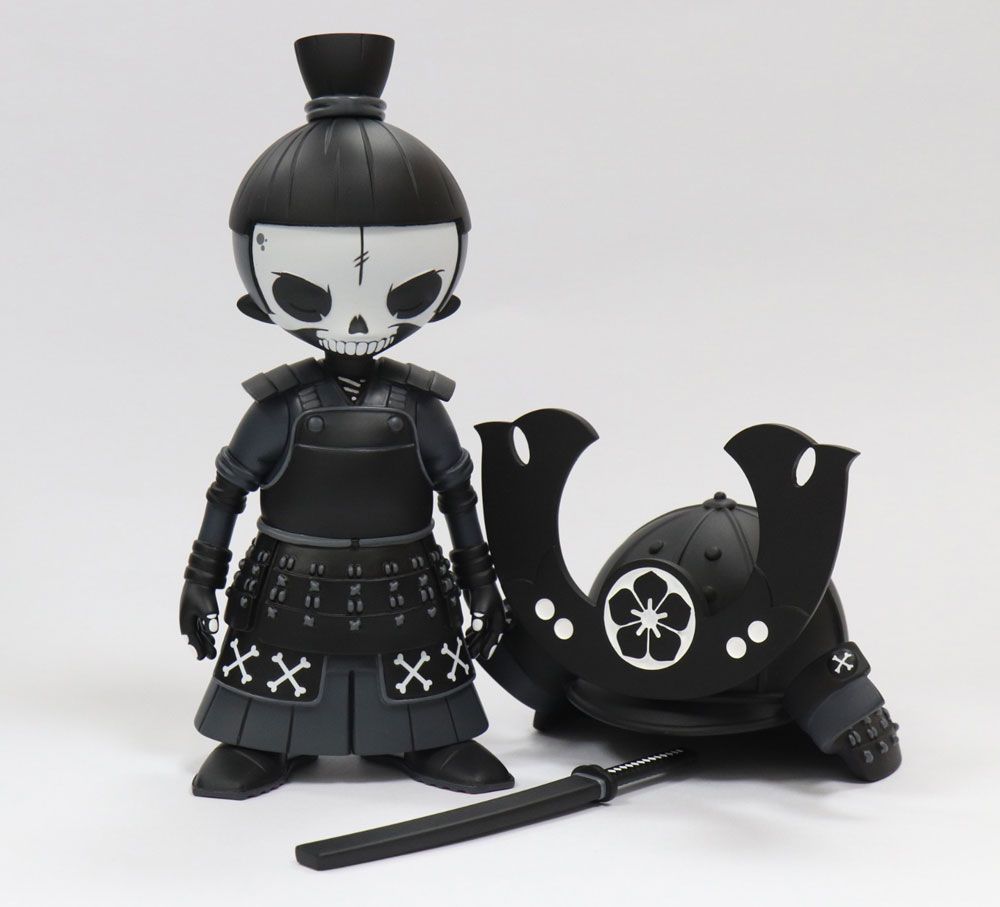 Kid Katana And the Valley of Lost Souls
stands 7" tall (8" with helmet) and comes with a top knot and helmet which are interchangeable + katana with faux leather strap. They all come packaged in printed box with foam insert and will be limited to 200 pieces and all will come with a numbered coin! Don;t miss out on this fantastic drop!