2 new Jizo-Anarcho releases from Devils Head Productions!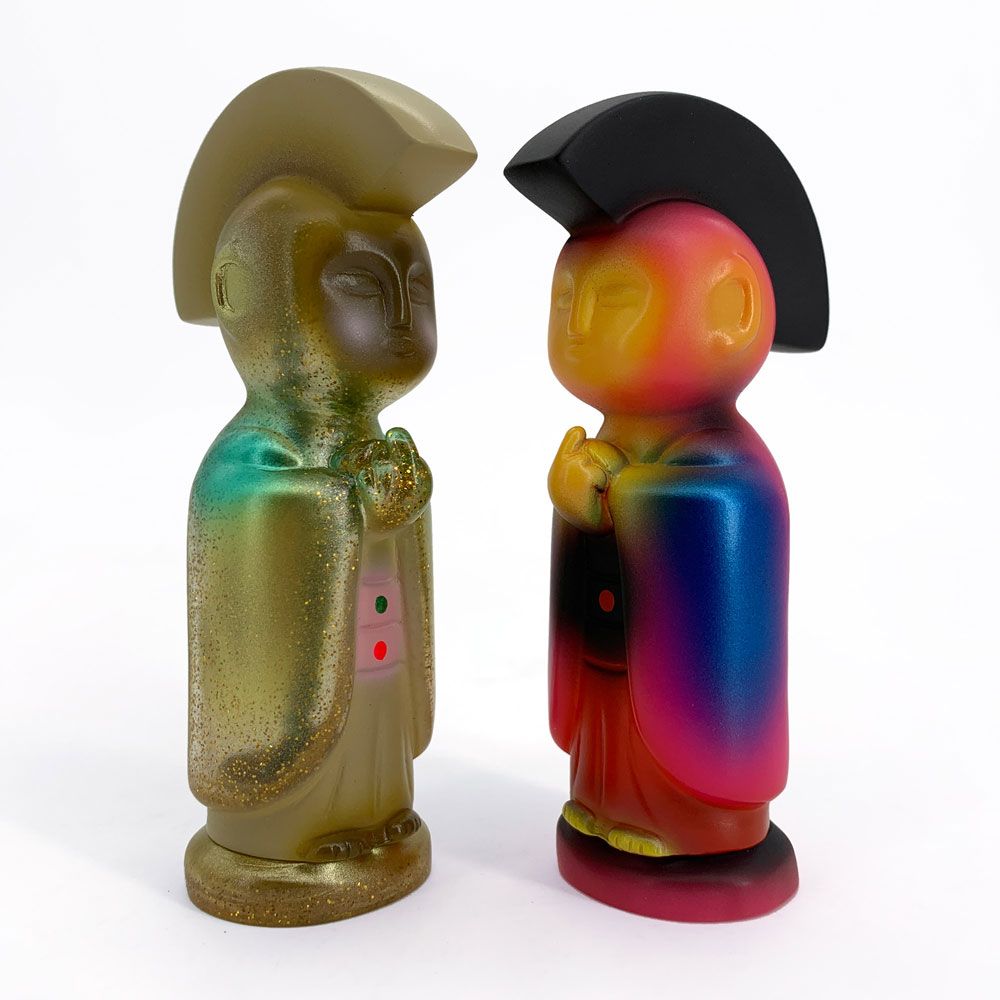 Devils Head Productions
just announced two new Jizo-Anarcho releases set to hit their webshop
HERE
on Saturday, May 23rd... the shop will also feature a 48 hour flash sale in an effort to clear out some of the past releases that have 1 or 2 lonely pieces hanging out in the shop. Select pieces will be PRICED TO MOVE (from 30 to 40+ % off) and if they don't sell they will be retired. They will come out again (back at full retail price) ONLY AT IN PERSON events in the future. A great time to buy something you have been on the fence about. That being said, you can also grab the
ORANGE GLOW HAWAII JIZO-ANARCHO
(Charge up these neon pink vinyl Jizos and they glow orange! We pay homage to the classic pink Hawaii colorway with black, red, yellow and metallic blue paints.) and the
EARTHTONE DRONE JIZO-ANARCHO
(These Jizo feature a clear vinyl with gold glitter base and have kaki, green-brown, gold, pink and metallic green paints.) for $30 a pop!