The Apoc4lypse new from the Devil's Kaiju and Lulubell Toys... lottery!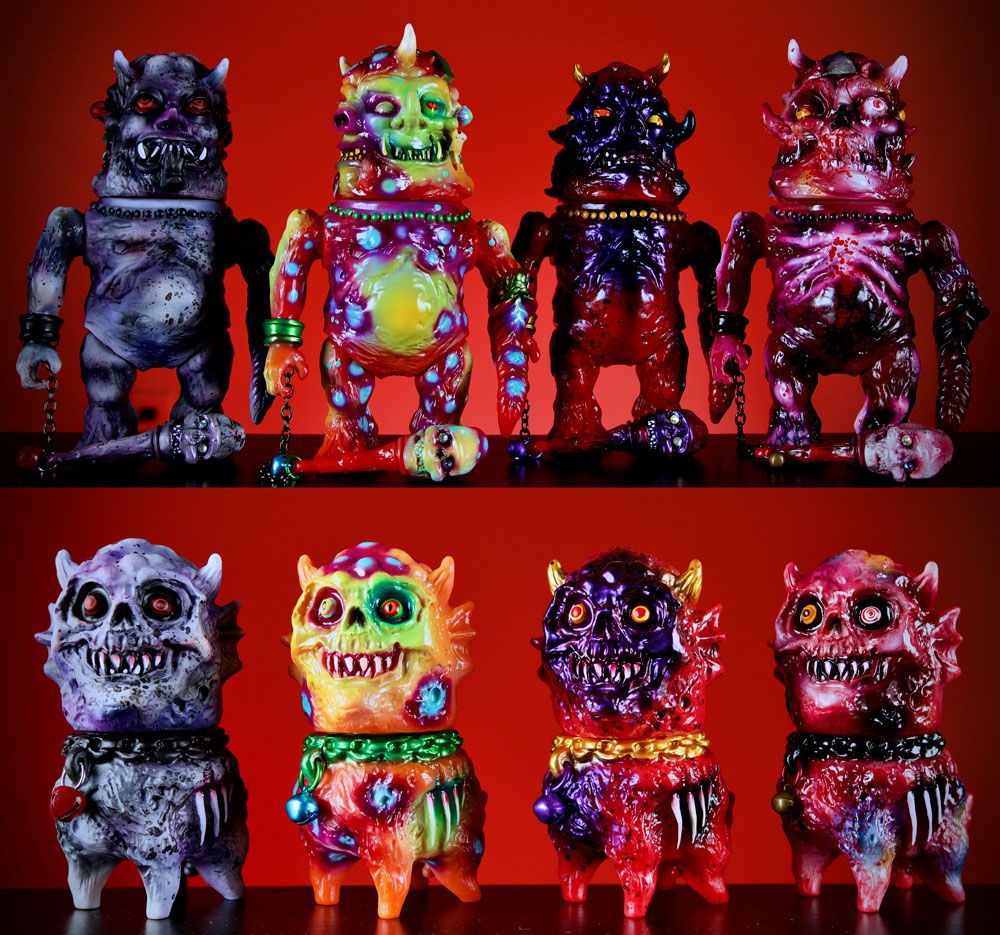 The Apoc4lypse is a special release of four one-off pairs of the
GØD & Aleister
from the
Devil's Kaiju
and
Lulubell Toys
! Each set of 2 "Walkers" represents one of the Four Horsemen of the Apocalypse:
The Green Walker (pestilence/conquest), The Black Walker (famine/consumption), The Red Walker (war/wrath) and The Pale Walker (oblivion/death)
. These four one-off pairs will be offered up via lottery for right to purchase. Each walker set/2 is $250 + USPS Priority Mail shipping. Shipping is $8 domestic/ $48 international. (sorry no first class on these) Lottery open now through Sunday 4.19 at 5pm Pacific Time.
Rules for entry for right to purchase:
1. Send ONE email only please to: thedevilskaiju@gmail.com
2. Email title MUST be: The Apoc4lypse Lottery
3. Email Body (English please/ No special characters):
4. List your preferred one-off colorway selection in order of 1-4, 1 being your favorite.
Example:
1. Green, 2. Pale 3. Red 4. Black
Your full name:
Shipping Address:
Paypal Email Address:
Outside US only: Phone Number:
Winners will be chosen at random Monday (4.20.20) and will receive an email notification and Paypal invoice at that time. Winners have 48 hours to pay or another will be selected. Thank you so much for your support and interest. Namaste & good luck! All photos by toy photographer extraordinaire:
Robert Howell / Manic Images