Dr. Plaguin vinyl toy on Kickstarter NOW!
After successfully making his first vinyl toy,
Bearrito
, Jeff aka Bleeding Edges wanted to create a smaller toy, but packed with detail. Meet
Dr. Plaguin
, a penguin character based on a plague doctor with a heavy steampunk influence. Designed by Bleeding Edges and sculpted by Mecha Zone! Jeff mentions, "
Doing lots of local events, I wanted something that I could charge less for in order to appeal to people who don't necessarily collect designer toys.
" Currently the prototype is on its way to China to have molds made, then this toy will hopefully be made in vinyl, and produced in America by Mile High Sofubi.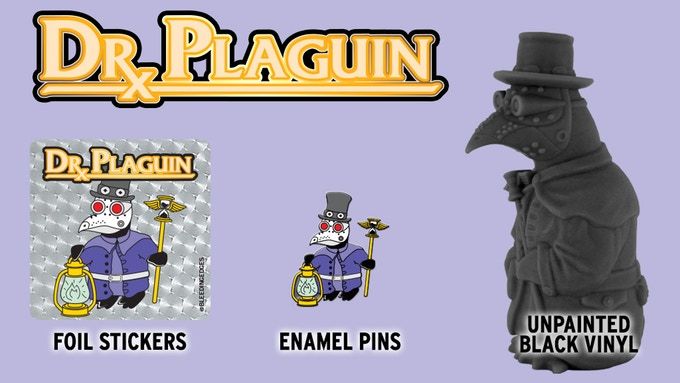 The first version will be a Kickstarter Exclusive black vinyl. Available in unpainted and painted. I will be doing the paint similar to the Bearrito in the silver and red "thrash out" colors. This painted run will be limited to however many people choose that option. So yeah... so many options and lots of fun stretch goals to reach... so head on over
HERE
right now to get in on this project from the ground level!