Kidrobot exclusive GOLD Balloon Dunny review and unboxing from Wendigo Toys!!!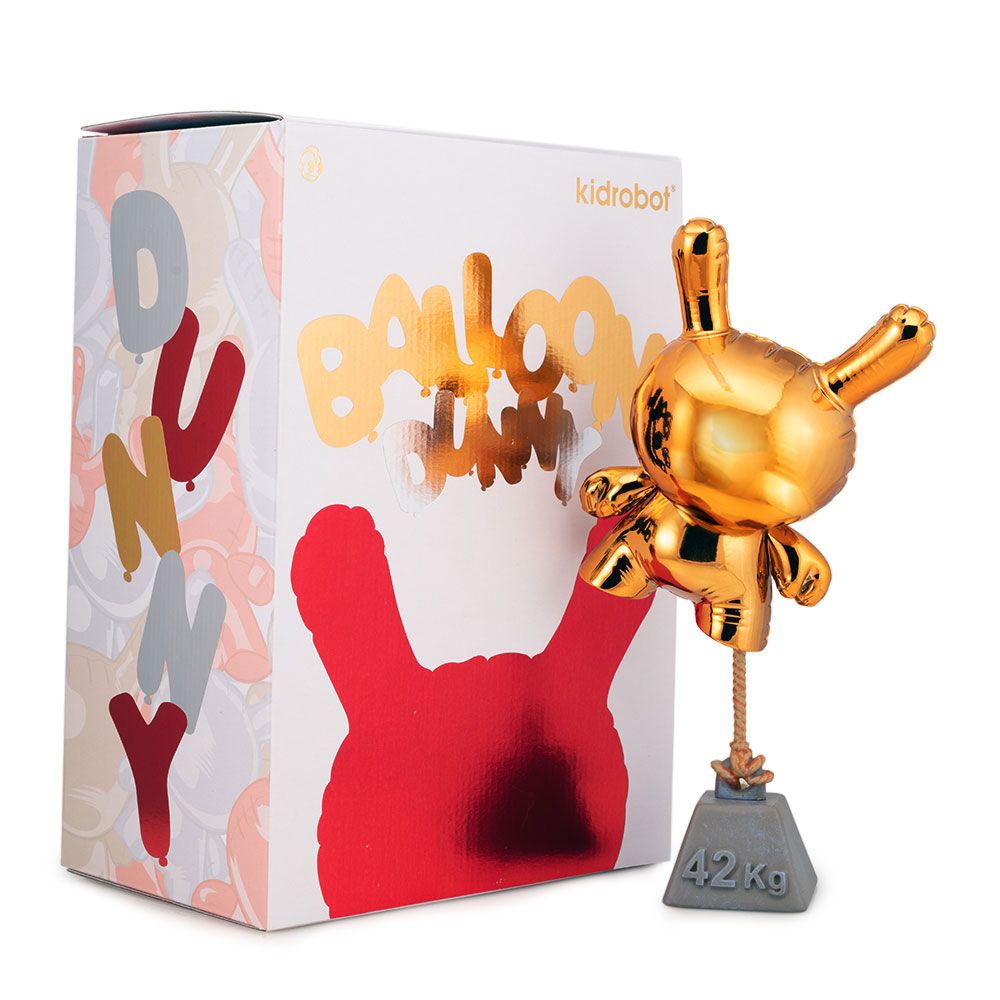 Up, Up, and away... or not -
Kidrobot
teams up with Canadian art collective,
Wendigo Toys
(Andrew Martin and Amanda Bigford) to inflate your Dunny collection with a new twist, and we got our hands on this new figure to give you all an upclose look of how rad it is via an unboxing/review video (posted above)! Standing at nearly 8" high, the Kidrobot Balloon Dunny is a progressive new form to the vinyl art world's favorite IP – the Dunny. Wendigo Toys mentions, "
We initially came up with the idea after learning that Kidrobot had acquired the Andy Warhol license. Both being admirers of his work for a long time we thought a Dunny inspired by Warhol's Silver Cloud would be a natural fit.
" - very Warhol'ian if we don't say so ourselves!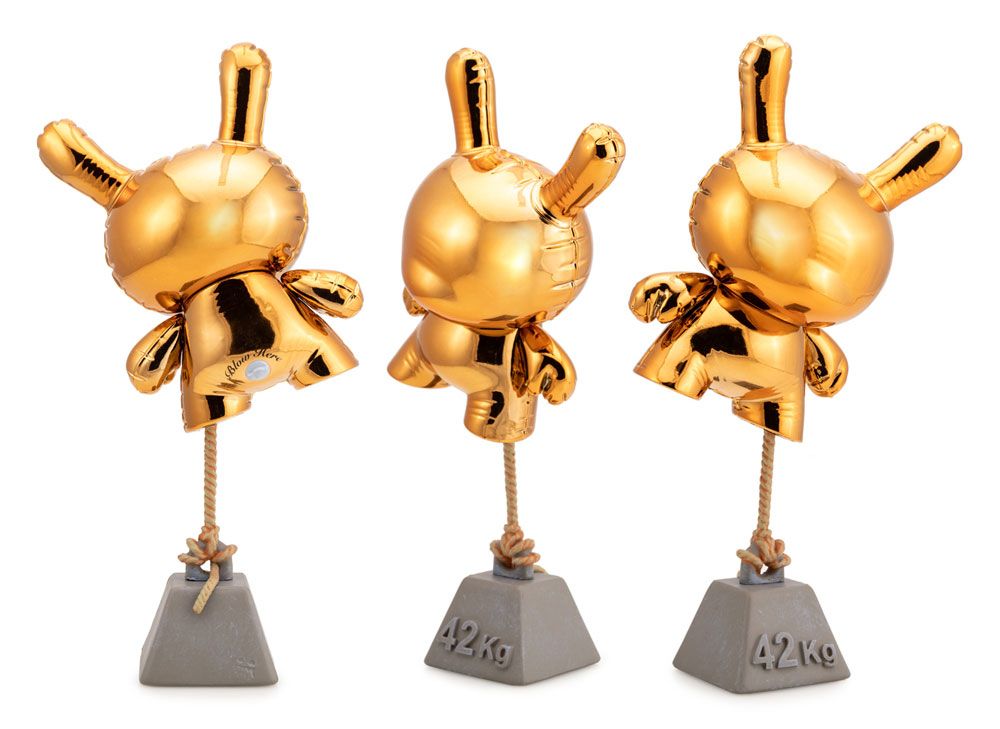 If you watch our review, you can see how great this really is, and how surprisingly sturdy it stands... considering the mechanics and production of it floating above a 42kg 'weight'! We first spotted this at SDCC 2019 as a surprise release and noticed that, although most think the Dunny itself is a 5" version, it's a touch smaller (for those that care, which we don't). The chrome electroplated finish on this is truly spectacular and reflects just like a mirror - VERY cool! Don't let your chance at this new Dunny float away, grab it
HERE
on Friday, August 2nd, 2019 at 9am PST for $49.99 in two versions
"RED"
(retailer) and
"GOLD"
(Kidrobot exclusive) limited to 300 pieces! Oh... and be on the lookout for other colorways to follow...