Nathan Hamill x Science Patrols - DRORGS sofubi set announced!!!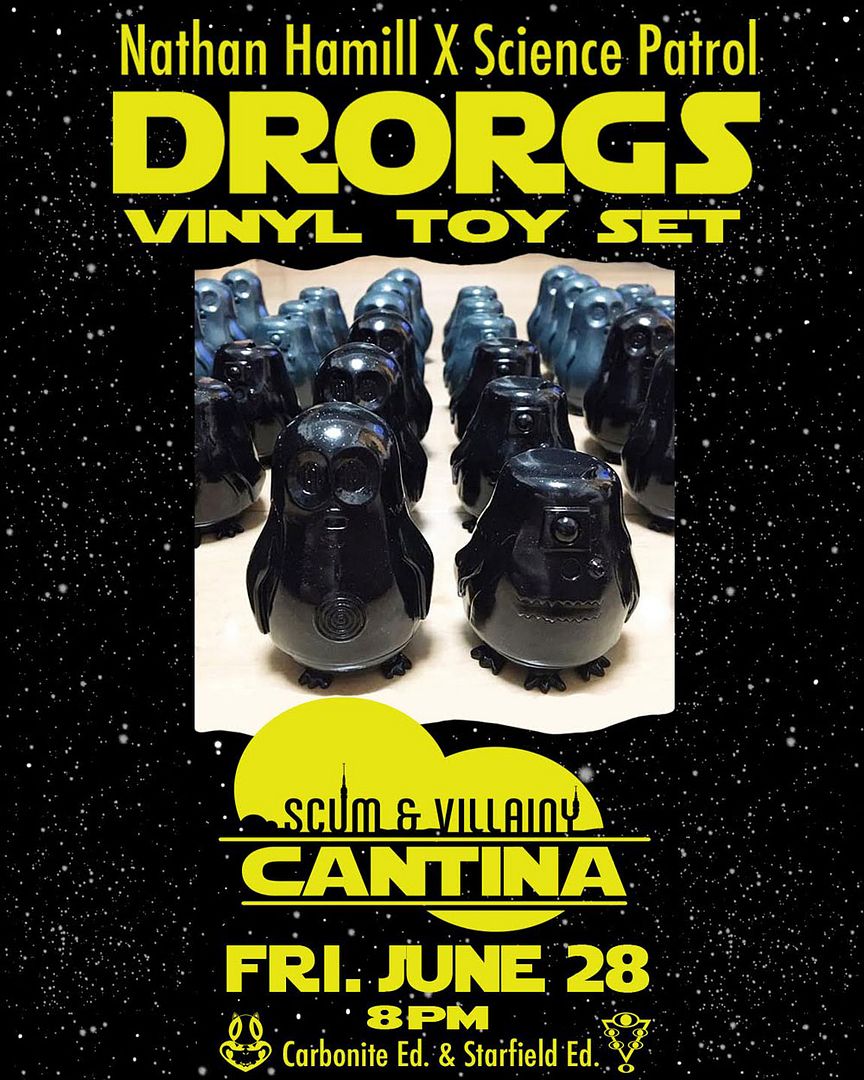 Nathan Hamill
is happy to announce a new collaboration with Cory P. aka
Science Patrols
, the
DRORGS
sofubi set. Based on the fictional character from the Star War universes... with a sweet little twist, and first spotted in an illustration from Nathan, these will be launching/releasing at the Scum and Villainy Cantina on Friday, June 28th at 8pm in 2 colorways, Carbonite Ed. and Starfield Ed., for $40 a set. These will be very limited... so get there early! First come, first served! Nathan also mentions that he will also have some other Drorgs related items for sale... so don't miss out!
Scum and Villainy Cantina
6377 Hollywood Blvd.
Los Angeles, CA 90028