Mighty Jaxx presents: Robo Hammerhead by Luke Pelletier!!!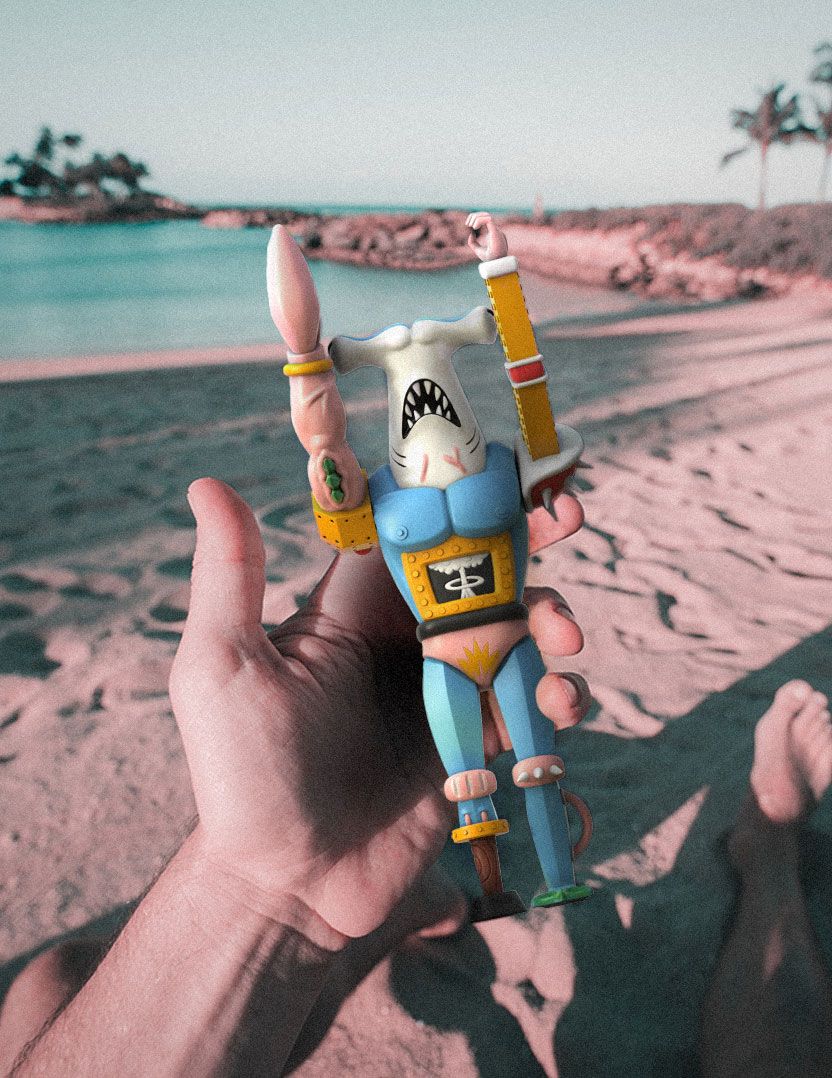 Nose diving into the the Atlantic Ocean, a mushroom cloud rises from the depths and out comes
Robo Hammerhead
! An unexpected consequence of radioactive nuclear tests, Robo Hammerhead (designed by Luke Pelletier and
Mighty Jaxx
) is the result of thermonuclear combination of a hammerhead shark with sea life and oceanic waste. A human hand to slap himself silly, and a fleshy crab claw for the perfect snap, Davy Jones might have found his match. Washed ashore and running on nuclear energy, Robo Hammerhead has one goal and one goal only - he wants to get high by the beach. Standing 6" tall, this soft vinyl figure will be up for pre-order
HERE
this coming Saturday, June 9th at 6am PST for $129 a pop (Ships Q1 2020)!