Kidrobot x 64 Colors - Good 4 Nothing 8" Dunny Art Figures!!!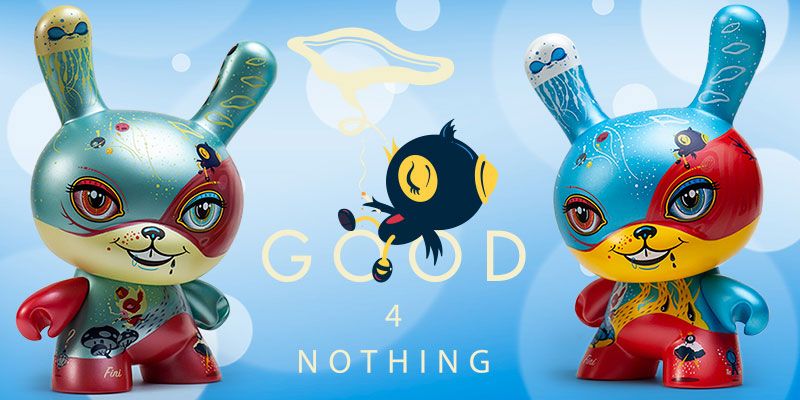 "
A Daydreamer, ne'er-do-well, lazy, irresponsible, loafer, maker of nothing, doer of little... a floater, and that's okay with me. I'm just having a good time at my own pace that's all. Life's too short with both good luck and bad. Too much pressure and expectations for sure. So I'll roll like a tumbleweed... taking my sweet time keeping my stress level low rolling on slow. Relax and join me if you wish and be totally carefree. I may be Good 4 Nothing to some but, what I'm doing may be Good 4 Me.
" It's about time we get a new Dunny from 64 Colors... and it's a doozie! The Good 4 Nothing 8" Dunny Art Figure by 64 Colors is WONDERFUL and will be released in two seperate colorways... the
kidrobot.com
Exclusive
Vintage Red and Blue version
, limited to 200 pieces worldwide, and the
OG Good 4 Nothing 8" Dunny version
, limited to 800 pieces worldwide.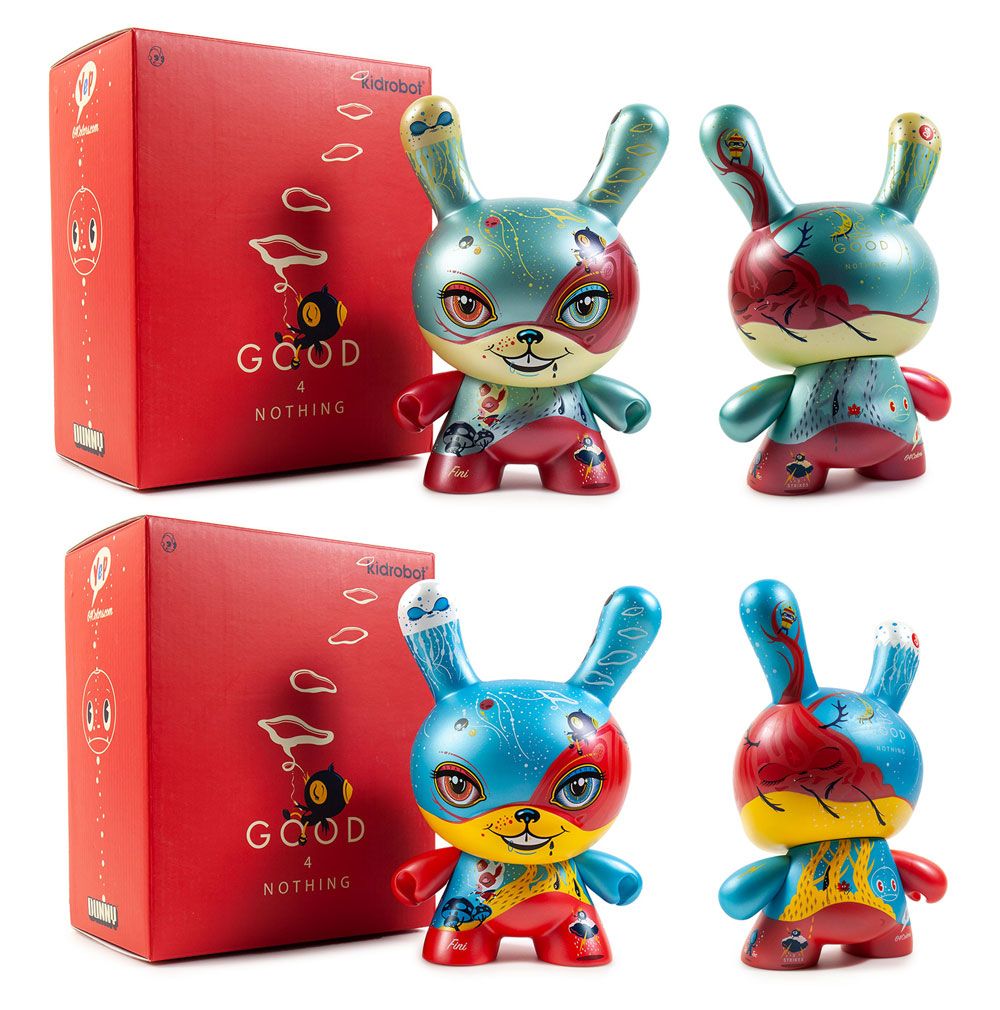 Featuring an array of designs that encircle the entire 3D shape of the Dunny, there is something going on no matter what angle you view this magnificent creation... and the QC on this piece is really tight. Oh, and check out that shiny/metallic sheen - it's really cool! Releasing
TODAY
, May 10th at 9am PST, don't miss out on this release... and at $75 a pop, you best grab both colorways!