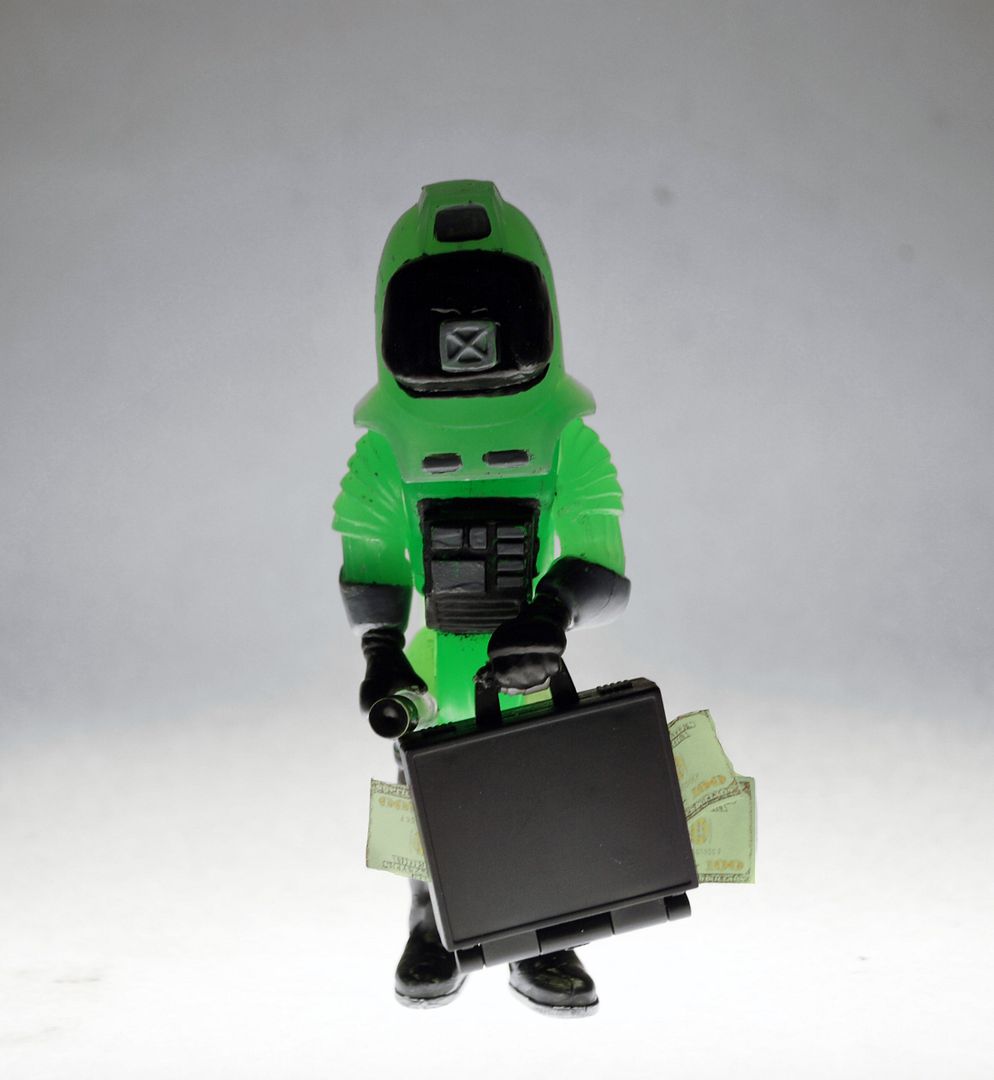 Broken Pigeon
(aka broke1) and
Manny X
both grew up in the City of Industry, CA, which is "a town literally built over a landfill and, as the name implies, is covered with highly industrial factories and shipping warehouses." Inspired by these surroundings, the pair of artists began work on brand new resin action figure line, fated to titled after their inspiration: "City of Industry." And the first figure in the line is the aptly name "Waste Management," who is described as:
[…] a joke in this town, a mere formality. These officials are paid handsomely by factory owners to dispose of their toxic sewage. This dreck is then dumped back into the city, seeping in the already arid land and poisoned water. While factory owners and city officials sleep comfortably miles away from the mess they create, they very workers that slave away in the hazardous conditions of these facilities are the ones that pay the high cost of low priced goods.
The "Waste Management" figures, which are cast in glow-in-the-dark resin, will be packaged in blister cards and limited to an edition of 10 copies worldwide. Available for pre-order on Monday, January 6th, 2014 at 12 Noon Pacific time in
Manny X's online shop
!