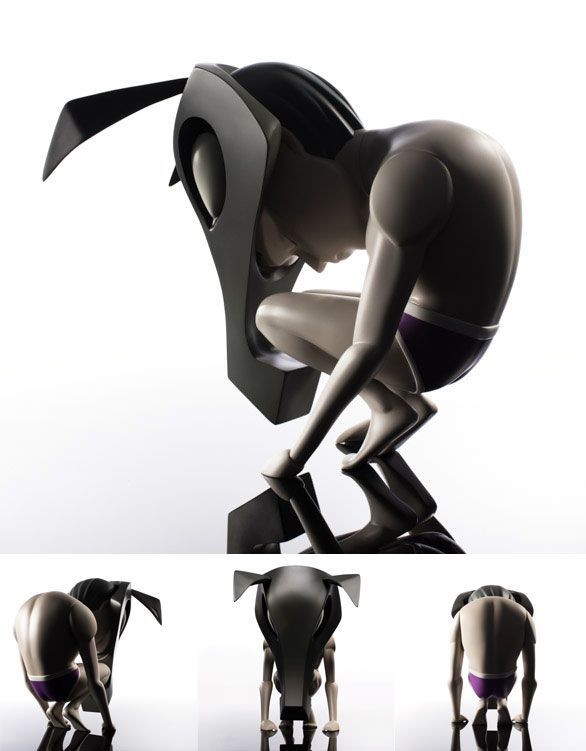 On October 3,
Coarse
will release "dark sorrows – nightshade" as a 1:1 replica of the original resin sculpture created by Mark Landwehr and Sven Waschk for their Chicago solo Exhibition "souls gone mad" at Rotofugi Gallery in 2012. The 9.25" tall resin figure comes in desaturated natural tones and is limited to 99 pieces. Just like every Coase piece, the attention to detail is beyond immaculate... from the press "
The sculpture depicts Fever having just found one of the Void's masks hanging on a tree in the forest. Curious about his discovery, Fever dons it only to find that it shares a direct link with the Void's vision: whatever the Void sees, Fever can witness by wearing the mask. What Fever is not prepared for is watching his sister is being taken away in a boat helmed by the ominous creature. With the night growing longer and Fever growing ever more powerless to wake from his dream, he knows he must set out to save his sister Ruth from her unknown destiny.
" Dark Sorrows will be exclusively available
HERE
for $670 a pop which includes global shipping. Each figure comes with a signed and numbered certificate and is contained in a screen-printed wooden box and securely encased in black sponge... a true art piece, indeed!