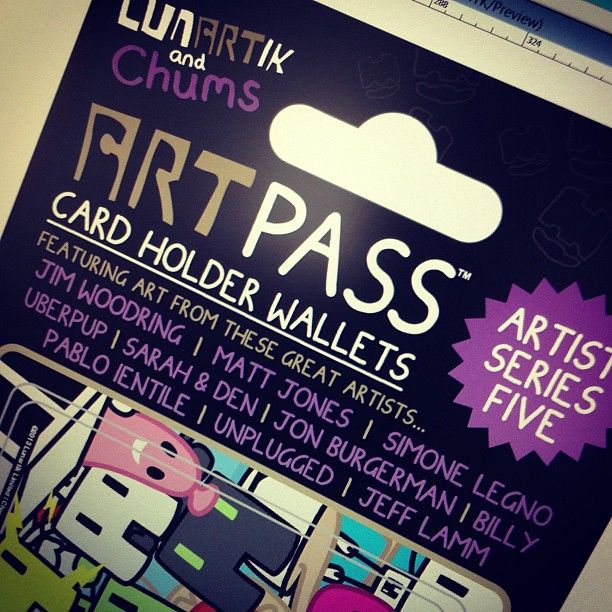 Lunartik
are putting the finishing touches on their fifth Art Pass "Artist Series," which is stated to be "coming soon." These 'pop out and go' travel card holders are perfect to place your business or credit cards within, plus they come adorned with top-notch artwork from the likes of:
Jim Woodring
, Matt "Lunartik" JOnes, tokidoki's
Simone Legno
,
Uberpup
,
Sarah & Den
,
Jon Burgerman
,
Billy
,
Pablo Ientile
, Unplugged, and
Jeff Lamm
. Based on the last year's series, each Art Pass will be limited to 250 copies for £2.99 (approx. $5). Keep an eye on the
Lunartik web shop
for them to appear shortly.