With the return of the
previously announced
massive group show "Tiny Trifecta" at
Cotton Candy Machine
, we get treated to a brilliant trio of one-off resin action figures by
The Super Sucklord
with original backing card art by
L'amour Supreme
! While the above pictured "Sucklord Revealed" piece is an immediately funny favorite, one should never disregard "Sgt. Broccoli" (below left) & his war on vegans or the brilliant
My Little Pony
parody of "My Little Booty" (below right)! Each one-off figure will be available at the exhibition for only $100.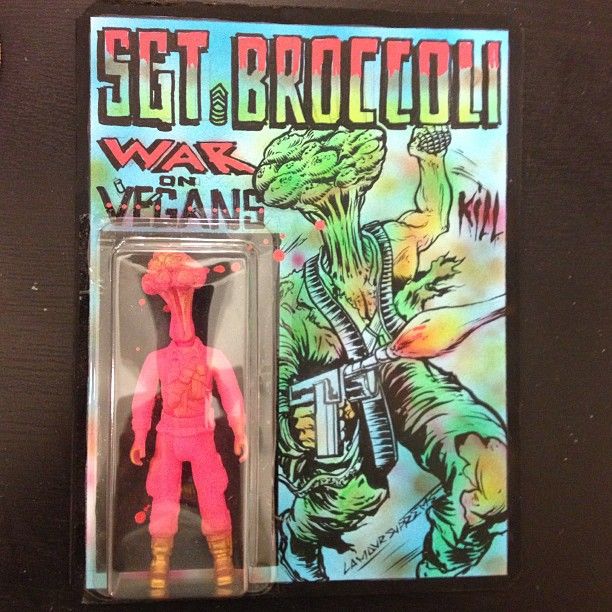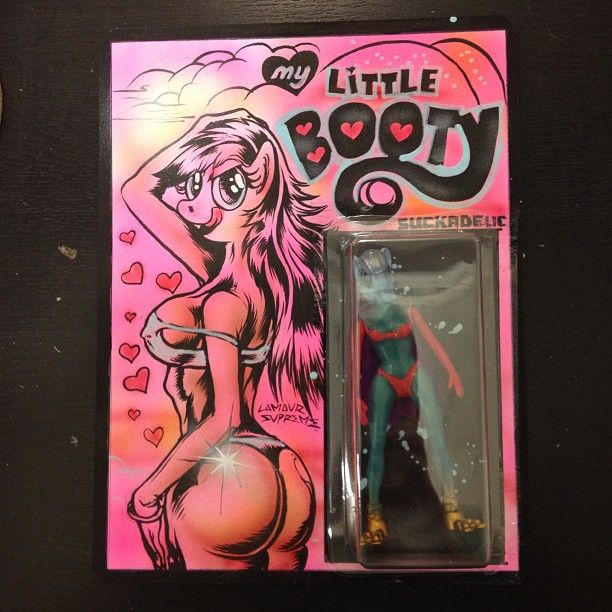 "Tiny Trifecta 2013" opens on June 15th with a reception from 7-10
PM
local time and will be on display until July 7th, 2013 at
Cotton Candy Machine
, 235 South 1st St. (between Roebling and Havemeyer), Brooklyn, NY 11211.
All artwork will initially be sold in-person on a first come, first serve basis; pre-registration to purchase the art will begin at 4PM local time the day of the opening for those waiting inline at Cotton Candy Machine. There is a limit of two pieces of art per person, and all remaining unsold pieces will go online early next week.