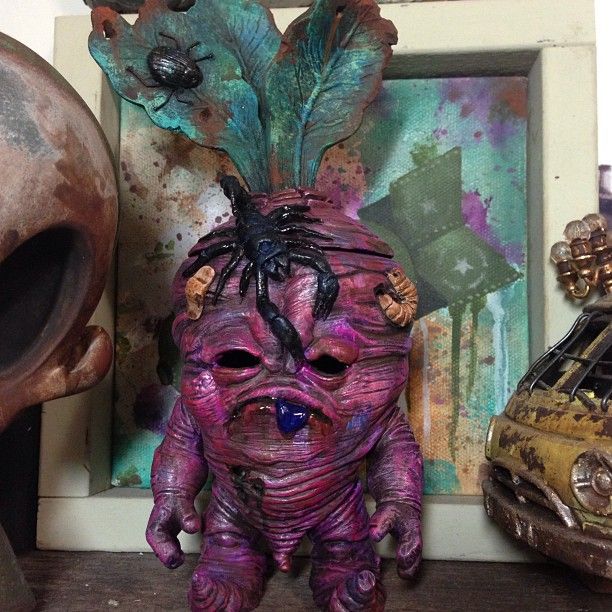 It seems like the
Scott Tolleson
designed 7.5-inch tall Dead Beet is everywhere these days, and I'm okay with that… the sofubi cast piece is a wonderful piece of vinyl artistry. So it comes as no surprise that
Toy Art Gallery
have planned a group custom show specific to the platform! Pictured above is
DrilOne
's contribution, entitled "Rotten Dead Beet," which reveals an insect covered and less-than-healthy looking beet that's probably only moments away from being thrown in the garbage. But, thankfully, this piece isn't destined for the compost heap… rather it will be an amazing addition to some lucky person's collection.
The Deadbeet Group Custom Show will open on June 29th, 2013 at
Toy Art Gallery
, 7571 Melrose Ave., Hollywood, CA 90046.