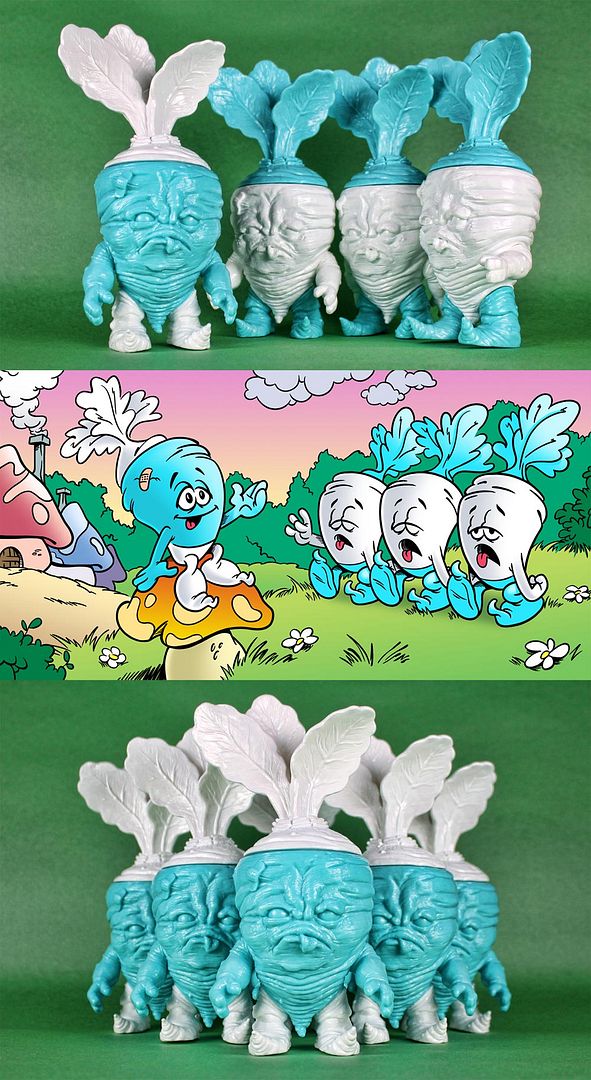 Spring is upon us and what better way to celebrate than to add a little Shmurfy-Shmurf to the season. This Friday March 29th at 10am PST,
Scott Tolleson
will be releasing the "
Shmurfy
" Beet (blue body with white hat) and "
Undead Shmurfy
" Beet (white body with blue hat) set! The set includes 2 unpainted Deadbeets with mixed parts. A Deadbeet first... and obvious nod to the ever so lovely world of the Smurfs... Oh, and check out that header card art... soooo good!!! The Deadbeet set is an edition size of 20 and will retail for $130 via Scott's webstore
HERE
!