So this may be the cutest exhibition to ever happen, uh ... ever. Uber-adorable creature creatresses
Leslie Levings
(Beastlies) and
Shing Yin Khor
(Sawdust Bear) have teamed up to transform
Leanna Lin's Wonderland
into a "bestiary of curious critters" this May with their two person show,
The Corner Museum of Dubious Beasts
. From the looks of it, the show is about dwellers of the dark and dusty: banker's boxes in an emporium, old specimen tanks, or the discarded shells from a lush forest.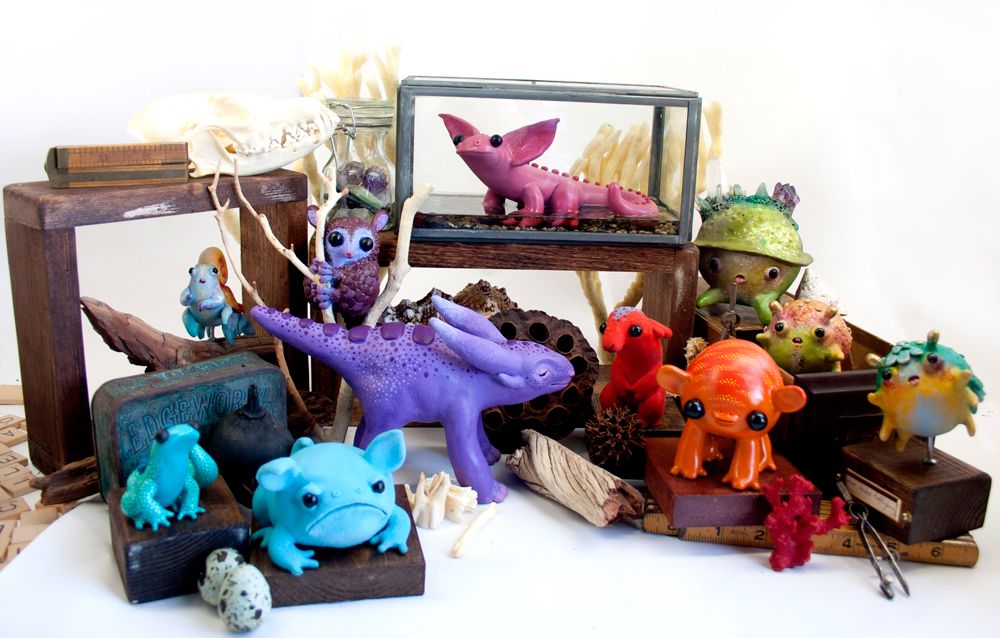 What I'm loving most about all this (and this is just a taster of what's to come) is how well Leslie and Shing's work complements one another. While keeping their unique styles in tact, they've managed to create a melange of monsters that are quite believably from the same universe. Kinda makes you wish you could let them all crawl into your pocket, no?
The Corner Museum of Dubious
Beasts opens
May 11th
through
July 14th
at
Leanna Lin's Wonderland
. An opening reception with the artists will be held May 11th from
6pm to 10pm
, so stop in and say hi!