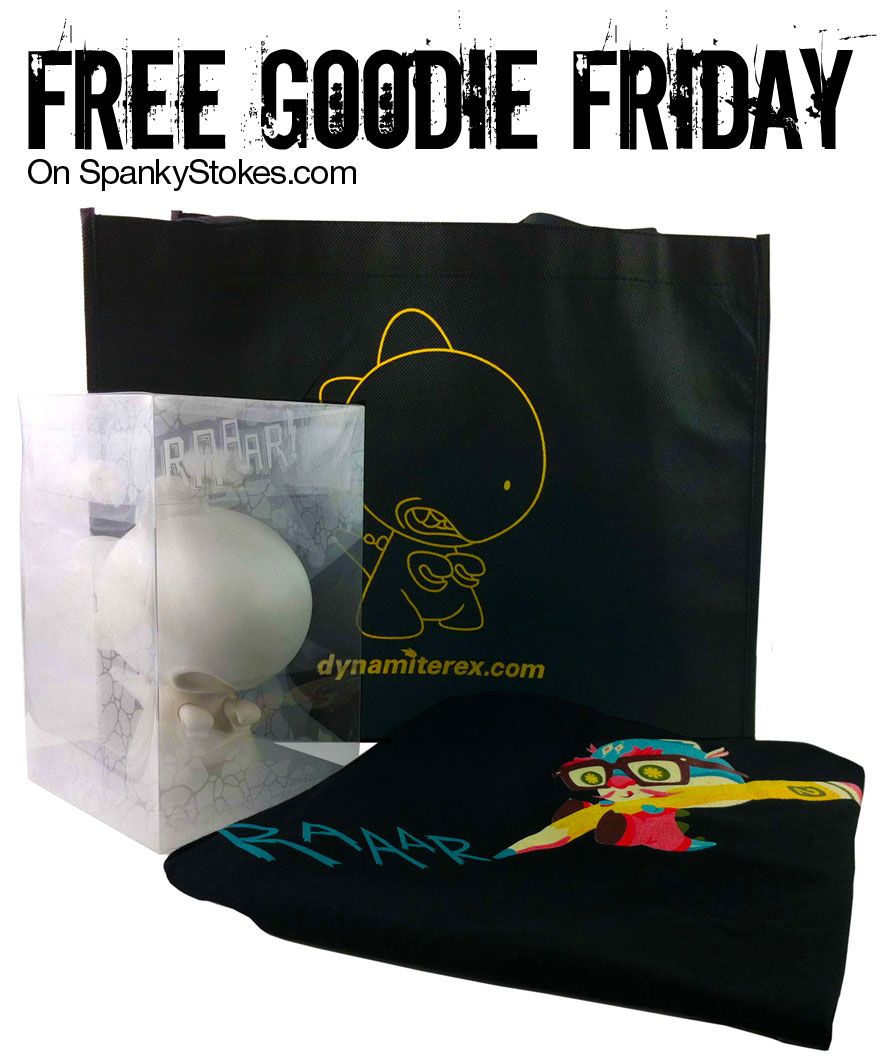 This week sure did drag on, but that's cool because 1 week from today is WonderCon 2013, not to mention it's Friday, and if you visit SS.com on a regular basis you know that means only one thing...
FREE GOODIE FRIDAY
- awwwww yeah, so let's give some stuff away!!! Soooo, seeing as we mentioned WonderCon above, it seems only fitting to give you all a crack at something that is releasing there... that's right, we teamed up with the great folks over at
Dynamite Rex
as they are going to offer up
3 Prize Packs
that will include:
1 DIY 6" vinyl Blank, 1 Scott Tolleson designed Raaar! T-shirt, and a Dynamite Rex Tote... yup 3 prize packs total. 3 winners. 3 amazing prizes
!!!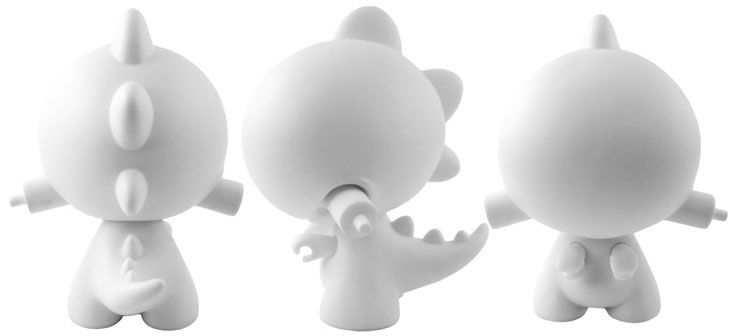 This DIY vinyl Raaar! (that you see above) will release next week at WonderCon for the very first time. It will retail for just $25 and can be found at the Dynamite Rex booth #977... a really cool figure! So I bet you are wondering, how do I enter... well let's get down to it, keep reading...
1. First up, give Dynamite Rex a follow and Twitter HERE... while you are at it, give SpankyStokes.com a follow HERE... then send out this tweet "

I just entered to win an amazing @DynamiteRex vinyl prize pack - Go to http://bit.ly/1tOrAy and enter now! #SSREX

" You can just copy and paste the above quoted text, without the quotes of course, and make sure that it includes the #SSREX tag as that is how we track you :-).
2. Next, head on over to the Dynamite Rex Facebook page HERE, and 'LIKE' them, and then do the same for the SpankyStokes page HERE!
3. Finally, just leave a comment in this post telling the folks over at Dynamite Rex which artist you would like to see a production run of on their new Raaar! platform figure! This can be anyone, your favorite artist, and who know... they might actually listen and make it happen!
Now, each one of those steps is an entry... so if you do all of them, you get 5 entries!!! This contest will end
Monday night 3/25/2013 at 10:00pm
so you only have
a few days
get your entries in
, after all is said and done, 3 lucky winners will be chosen at random and will have these awesome gifts sent out their way! Good luck to all that enter, and a big thanks goes out to
Dynamite Rex
for making this happen.
Oh... one last thing!
They are holding an awesome Raaar! design contest in conjunction with the folks over at Clutter
HERE
... so if you feel like winning even more prizes and the chance at having your custom at the official Dynamite Rex show this August, then enter now!
Alright folks, another hugely successful contest, and that's all thanks to you! So let's get down to it... who are the lucky 3 who won these rad prize packs??? In no particular order, congrats to
Luke Butler, Natasha Zimich, and Judy
... who have all been contacted directly... CONGRATS!!! I want to thank all that entered, and an even bigger thank you goes out to great folks over at
Dynamite Rex
for sponsoring such a cool contest!