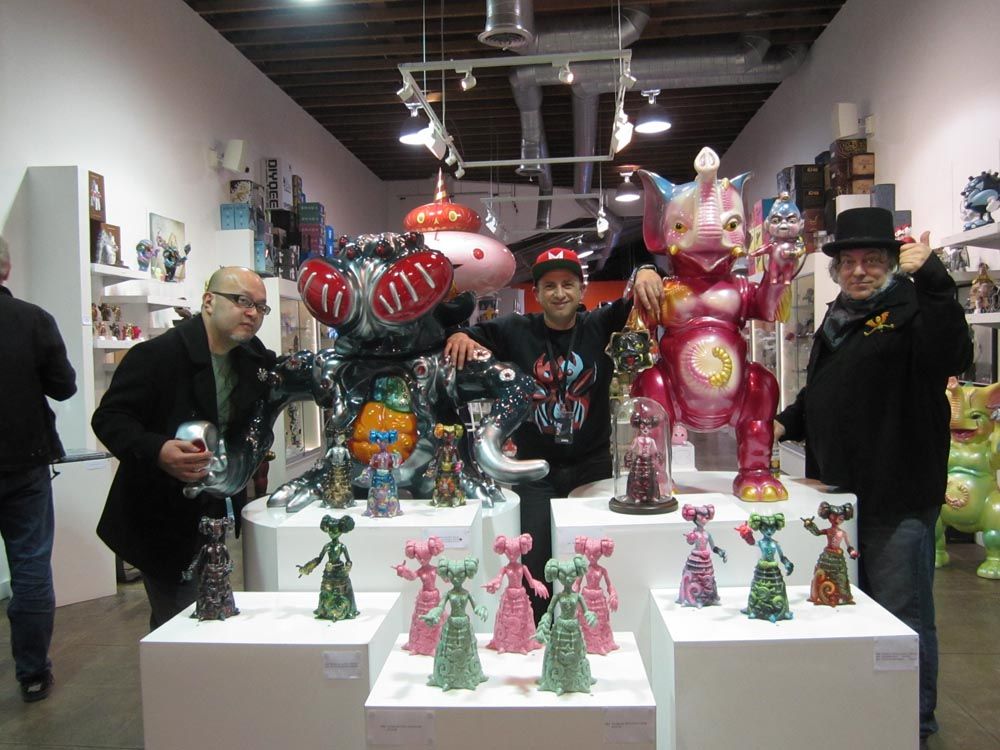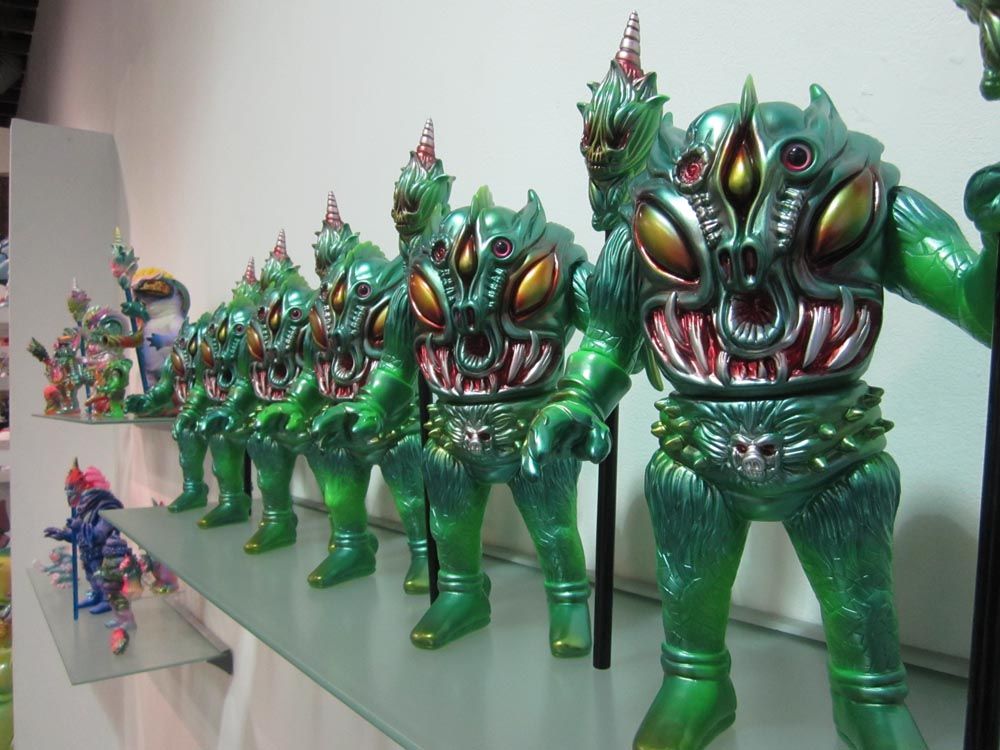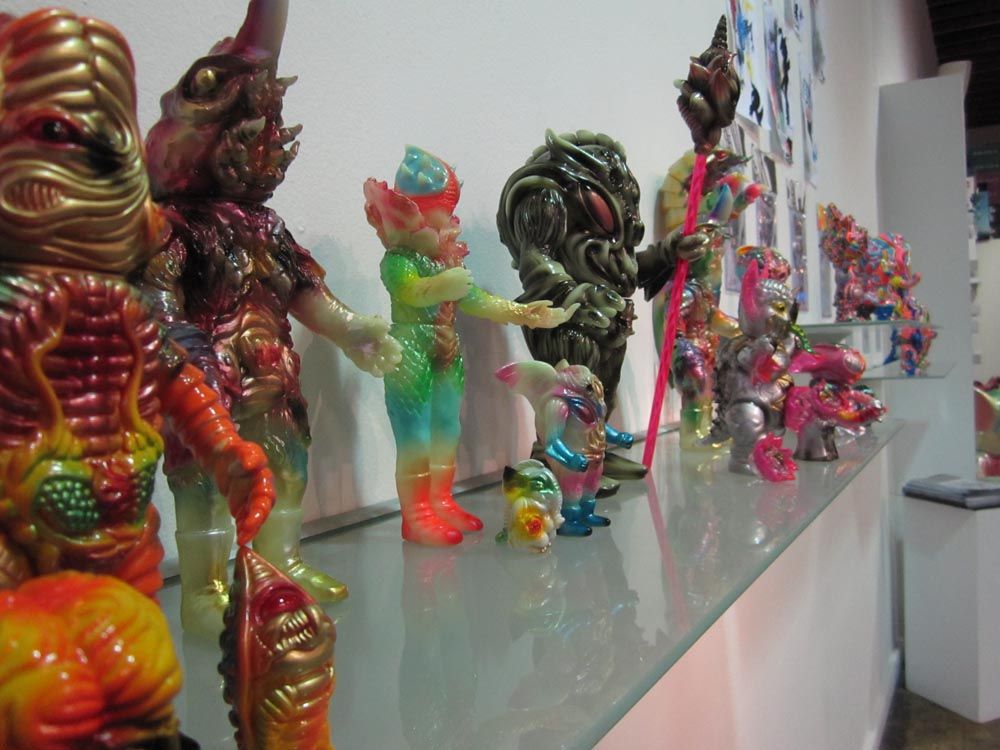 This past Saturday marked the opening of yet another epic toy show hosted by the folks over at
Toy Art Gallery
. Now, you may be asking, why was this show so epic... well, it's because setting foot on American soil for the first time as part of a show was legendary Japanese toy artist Blobpus... who was joined by Paul Kaiju, a legend in his own right... making for quite a magical night under the title of "PSUEDOMORPHISM"! Both artist were on hand for the opening event, and copious amounts of fans lined the Melrose strip, awaiting the gallery doors to open! The bright and vivid painted figures that the gallery walls held were nothing short of amazing, all of which were painted with such craftsmanship, precision and grace... I'm telling you, if you have a chance to see this stuff in person, you will really get an understanding of the time each artist put into every piece on display!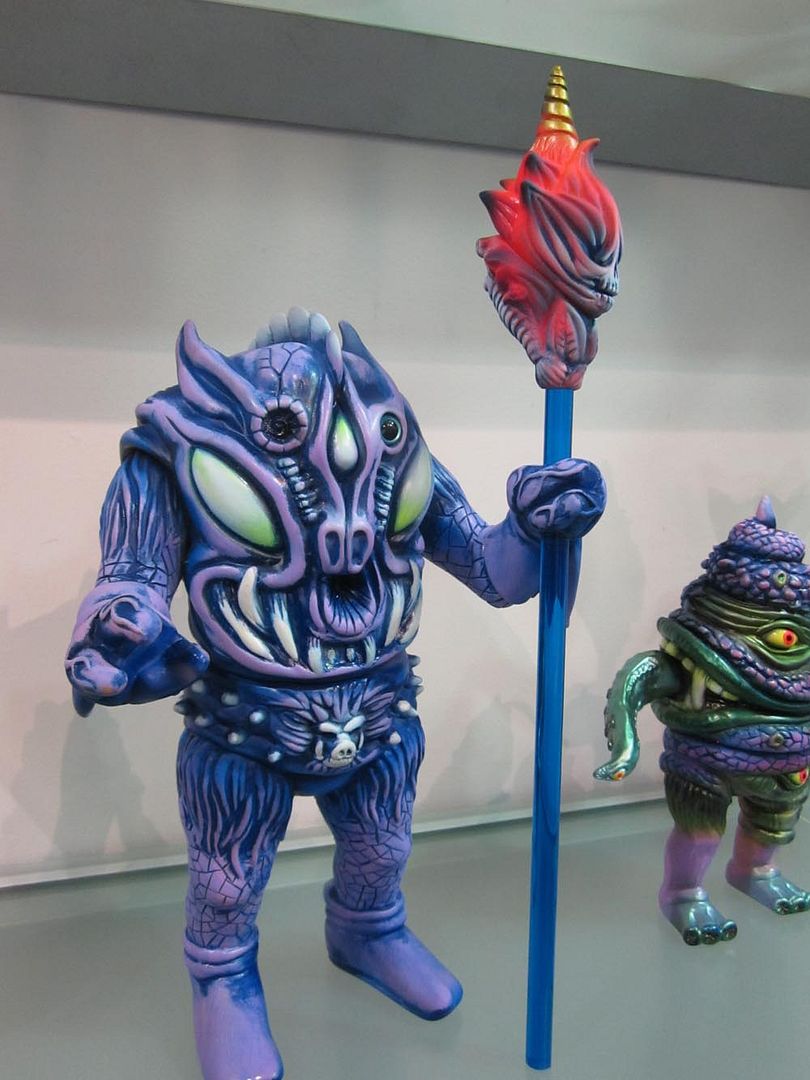 It was a night of collaborative mash-ups, composed of an expansive range of the artists involved classic toys and characters such as Blobpus, Diablo, Boss Carrion, Mockbat, and many more. Also on display, and up for grabs for the first time, was Toy Art Gallery's most ambitious projects to date, a collaborative production figure created (and sculpted) by both Paul Kaiju and Blobpus known only as "Vertebrata", a twisted re-animated female monster, that only these two artist could concoct! There were also paintings, a lifesized new fiberglass figure, special editions of Pollen Kaiser and Luftkaiser as well as more than 100 unique custom vinyl toys from Blobpus, Paul Kaiju, Hanawa and Yamomark... needless to say, the show was amazing!!! The remaining figures are up for grabs
HERE
right now... and expect more runs of "Vertebrata" to drop in the near future! Hit the jump for a full photo slide show!