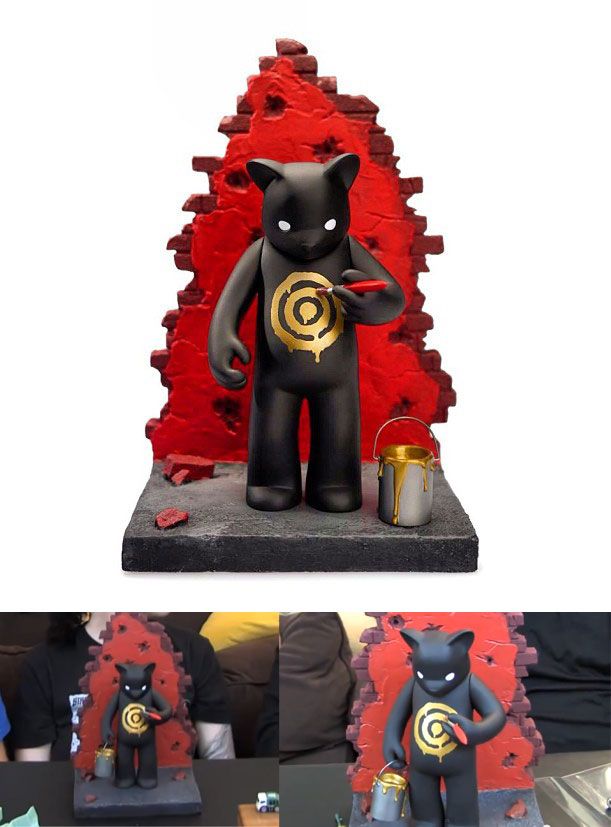 Per our previous post
HERE
of the quick packaging teaser of Luke Chueh's new "Target" colorway, we are now seeing the figure in its entirety... and hot damn does it look good! Actually,
Toy Break
got the scoop on this figure as per the photos on the bottom, but the final, really nice production shot, is from the folks over at
Munky King
who are also mentioning that this will be releasing on March 16th from 1pm-4pm at their new location on Jefferson blvd. where Luke will be on hand signing and sketching! Oh, and our predictions were pretty spot on about the black and gold aspect of the figure... what we did not take into consideration is that large red brick wall... a really nice contrast against the figure!