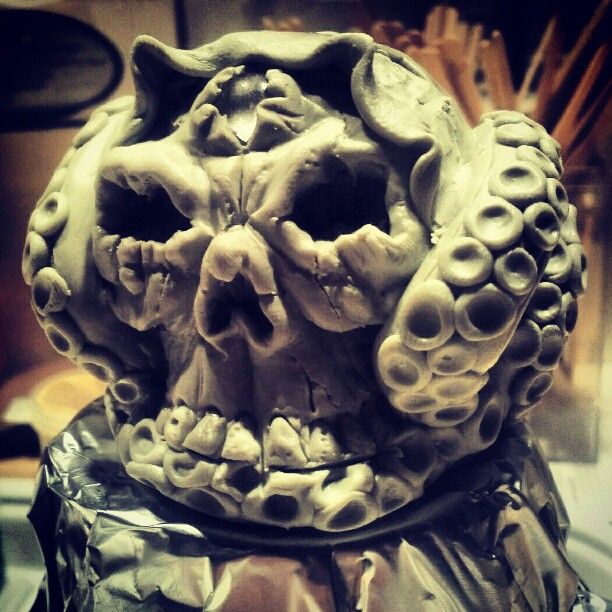 Hiro aka
LilJapan
is planning on releasing a brand new figure, "
Mizu Oni Tako
" (Water Oni Octo. AKA:MOT) as a blind box/bag set of 10. Each one will be different. They are Hand-Sculpted by Hiro and stand at 2.5" tall and made from resin. There will also be one special release that will be in the mix, where the one who pulls out the special chase will get a small original framed art of MOT for free!!! The release date is still not certain, but look for more info around mid February for $50 + SH... but wait there is more!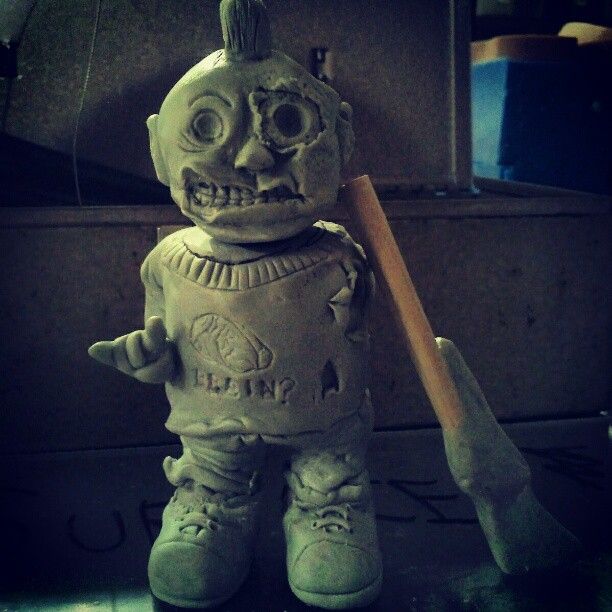 Hiro also mentions that he is currently sculpting another figure that he is planning on making into resin figure. His name is "
Fatty Fat Fat"
AKA: Triple F. He is a Rock N Roll Zombie. He loves to eat. Most of the days, he walks around, not looking for brain, but for rock shows. He got his left side blown off with a shotgun by someone. I am planning to have Triple F's head come off. And if all goes to planned... Hiro mentions that he will come with a mini rubber-band shotgun for people to shoot him with. Release date will be announced. First run will be a run of 5, all hand painted. For the most up to date info be sure to follow Hiro on FB
HERE
or on
Instagram
and
Twitter
for upcoming news and releases.