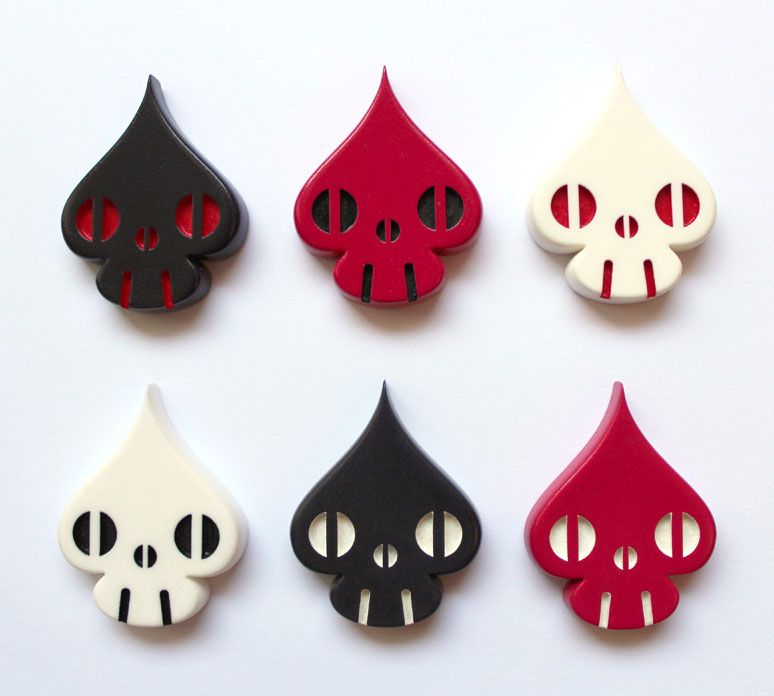 Ryan aka
Reactor-88
has just sent word about a project that he has had in the works for quite some time now, and seeing as all the problems and delays are out of the way... he's proud to release his really cool looking "
Spade-Skull" Magnets
!!! Measuring 5cm x 3cm x 1.5cm, these resin "Spade-Skull" magnets are fitted with a neodymium magnet in the back, so they are perfect for holding a photo or a note to your refrigerator. Each piece was hand-cast and contains hand-painted details. They are also signed and numbered on the back and sealed with a clear coat. For this first initial run, there are six variations, with each variation consisting of ten pieces. They are $10 each plus shipping or you can purchase an entire set of six for $55 plus shipping... a smoking deal anyway you look at it! Hit up his online store
HERE
to stock up... you can never have enough magnets, especially when they are as cool as these!