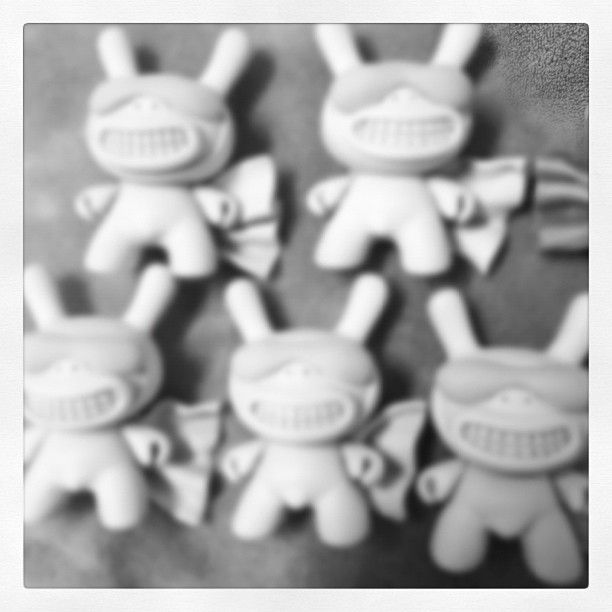 Wow, another reveal for the
previously announced
Superish blind boxed custom series from
Red Mutuca
! The uber-talented
Chauskoskis
shares this work-in-progress (WIP) pic of his five re-sculpted 3-inch Dunny pieces… though, unless I'm crazy, in the top right that appears to be a sixth figure's cape flying the opposite direction. Chase variant? Artist Proof (AP)? Time will tell!
Superish is a blind boxed custom 3-inch Dunny series that is being organized by the art collective
Red Mutuca
. Contributors include Sergio Mancini, Igor Ventura, Luihz Unreal, RunDMB (revealed
HERE
), Tim Munz, Grimsheep, MAp_MAp and special guest Chauskoskis. There will only be approximately 35 boxes in the mini series and the (long sold out) pre-order cost $130 per blind box; remaining available blind boxes won't be available until the series is ready to ship (in a month or two hopefully).