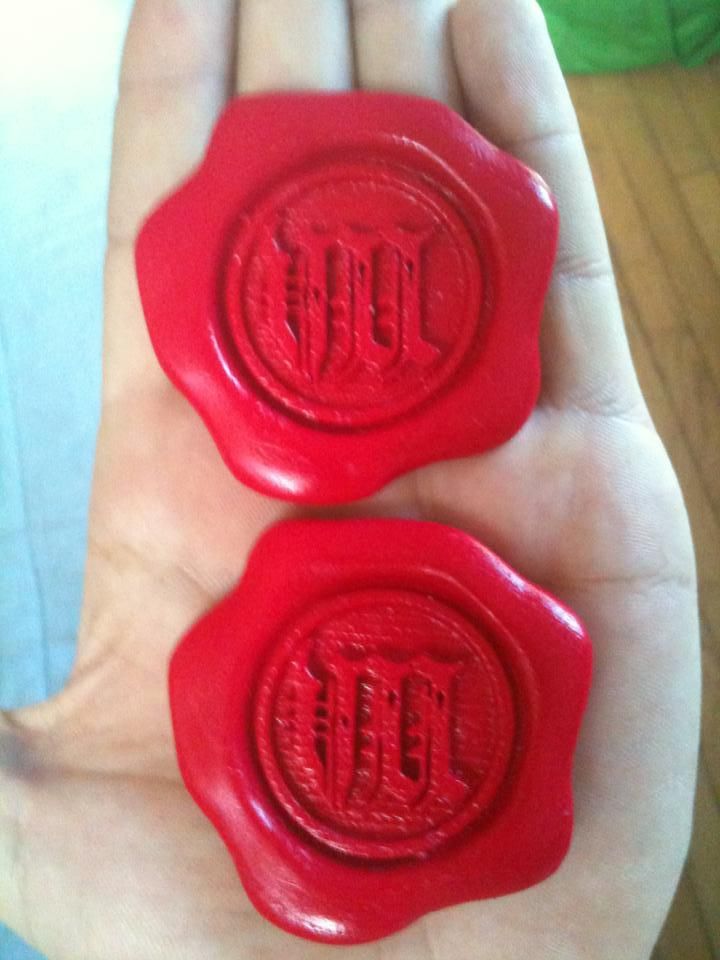 Here's the first of many teasers for the
previously announced
"7 Seals" blind boxed resin series that Jeff Beck of
Menace Inc. Studios
has been organizing. Pictured above is the actual resin seal that will hold the boxes shut… but can be used as a keychain once removed! Designed by Alexis Rivera (
Playful Gorilla
and cast by Ricardo Luna (
lunacyfx
).
The "7 Seals" series will be released on December 21st, 2012 during a release party held at
Ultimate Comics
in Chapel Hill, NC from 7PM to 9PM. Any of the mere 56 blind boxes unsold at the release event will be made available in the
Menace Inc. online shop
for $30 each.