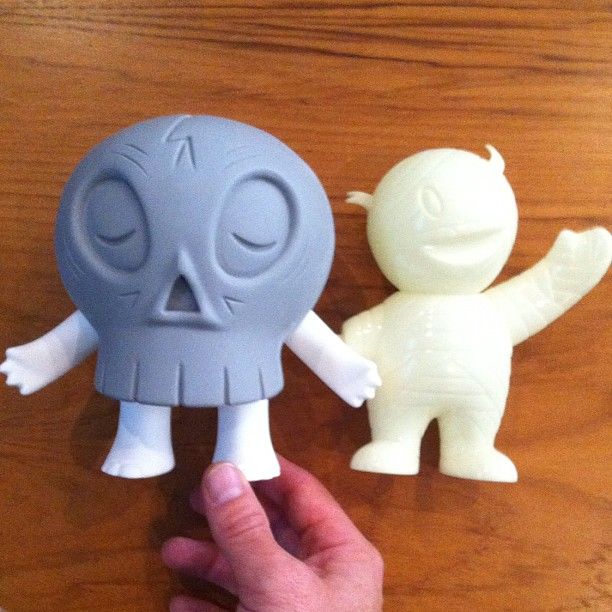 Ever since our interview
HERE
with Brian Flynn, owner of
Super7,
about his leap from vinyl into bronze with his "Skullwalker" figure, I always thought that even though this started out as bronze, it would have made a rad vinyl figure... well, I guess he felt the same way, and as you can see above there is proof. For his upcoming show titled "
This Temporary Moment
" which is launching at
Toy Art Gallery
on October 5th, Brian will be showing off this new, rather large "Skullwalker" in vinyl figure... which by the way looks pretty cool! There is no word on if there will be any available at the show, but rest assured that there will be a ton of rad figures up for grabs at the event!