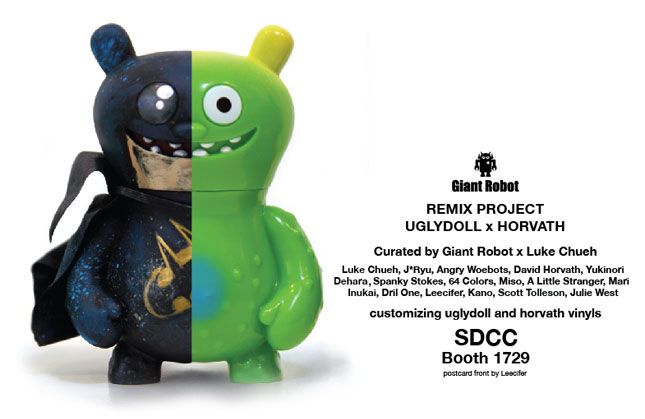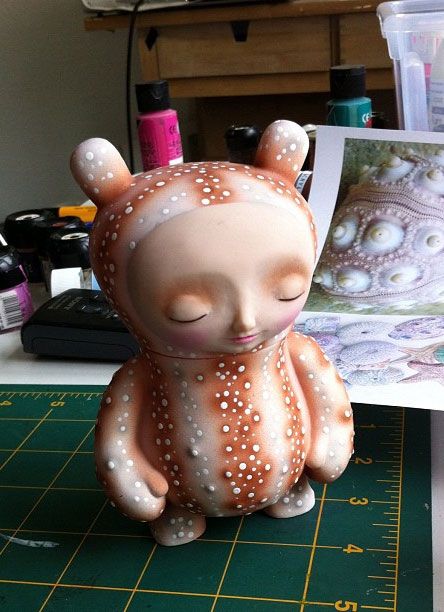 Along with all the amazing releases, panels, and shows at SDCC 2012 this year, the folks over at Giant Robot decided to do something a little bit different as they teamed up with
David Horvath
, creator of UglyDolls, and asked artist
Luke Chueh
to curate a group custom toy show that will be on display during the convention that features customs on a ton of different UglyDoll figures! So, what artists can you expect to see pieces from, well:
Luke Chueh, J*Ryu, Angry Woebots, David Horvath, Yukinori Dehara, John "Spanky" Stokes, 64 Colors, Miso, A Little Stranger, Mari Inukai, DrilOne, Leecifer, Kano, Scott Tolleson,
and
Julie West
! As you can see from the above flyer, and from our previous post
HERE
...
Leecifer
put his own spin on this platform turning him into "Batman"... and pictured to the left is Holly aka
A Little Stranger's
sea creature inspired figure... beautiful. More will be popping up very shortly, so keep your eyes peeled... better yet, if you plan on attending the con, stop by booth #1729 to see them all in person!