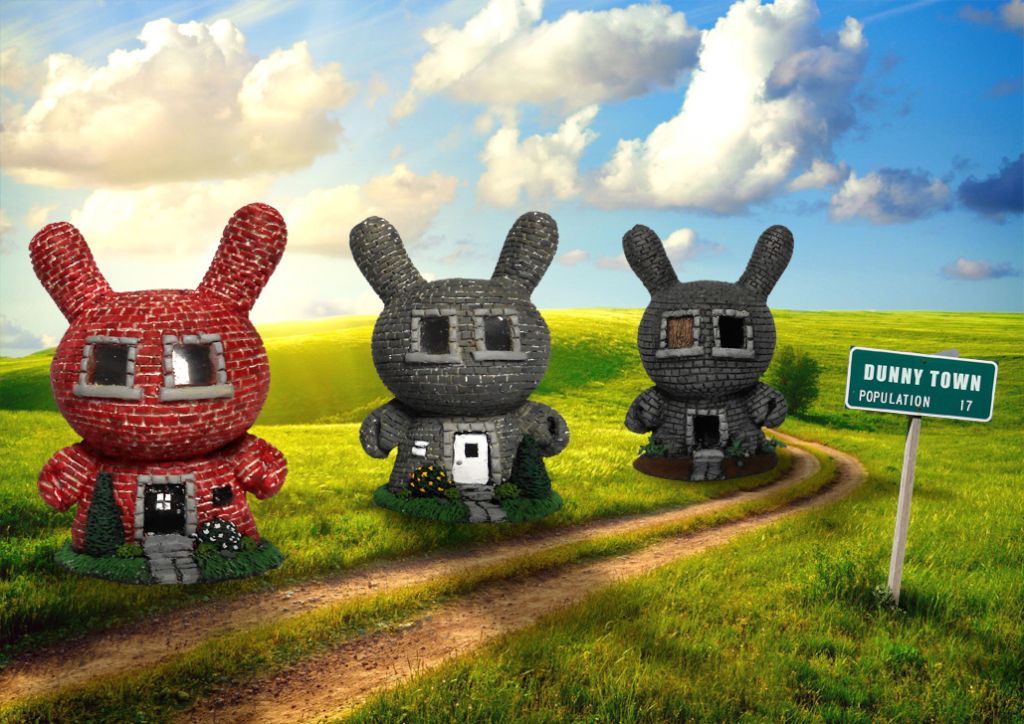 After all the
anticipation
and
teasing
, the time is finally at hand for
Task One
's custom 3-inch "Dunny Town" to be released. Based on the picture above, with the population sign, and the ratio list below, it looks like Dunny Town is limited to only 17 pieces, but Task does mention that exact numbers and ratios are unknown just yet, so there could be more. He also states that a few more designs will be released each month until D-Con when the final designs and chases will be released. One thing is certain though... we are giving one away as
this week's Free Goodie Friday
... so that's AWESOME, right?!?!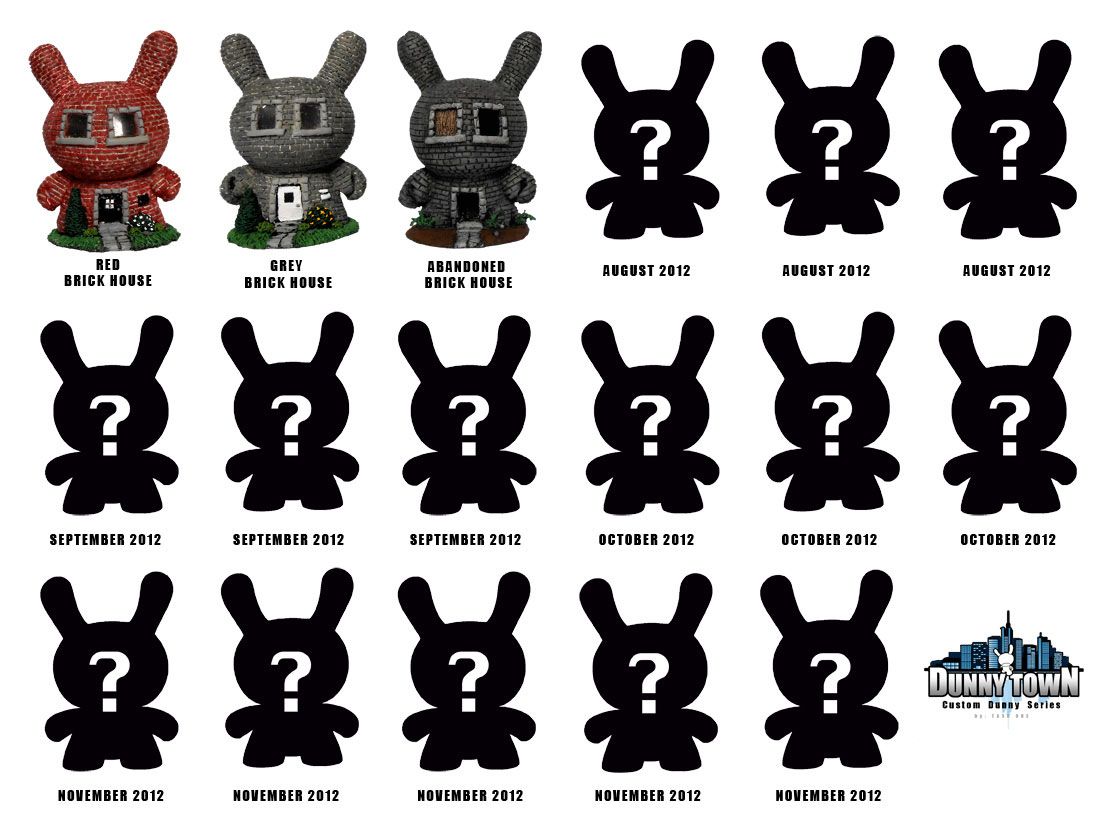 The series is blind box, but orders of 2 or 3 pieces are guaranteed not to receive duplicate designs. If you want to make sure to get one, the series will be released today (Friday, July 27th, 2012) at approximately 12 Noon MT (or 11AM PST) in
Task One's online store
… but instead of sitting there hitting refresh, maybe you should just give
his Twitter account
a follow.