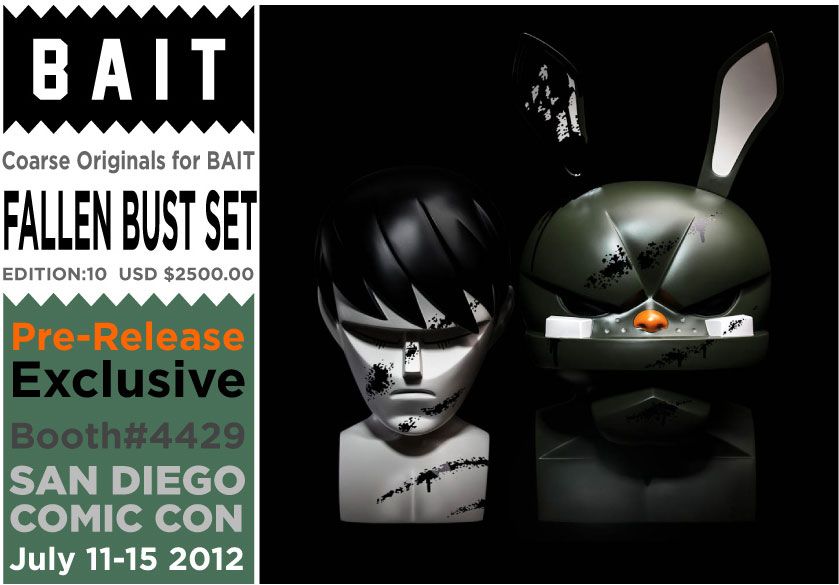 A new company?!?!?! Debuting at SDCC 2012?!?!?! It looks like it, and with a powerhouse of releases. The lifestyle boutique known as '
BAIT
' will be lunching the brand at SDCC this year and they will have a ton of stuff up for grabs... and there are a few figures that will most likely catch the eyes of designer toy collectors out there. First up is the Coarse Toys originals "
The Fallen
" bust set. This noop and paw! bust duo – "fallen" will be limited to 10 only sets... all of which are individually hand made at the coarse studios in Hong Kong by Mark Landwehr and Sven Waschk and features a matte finish with high gloss black slashes. These will be up for grabs via their booth #4429... and will be very limited!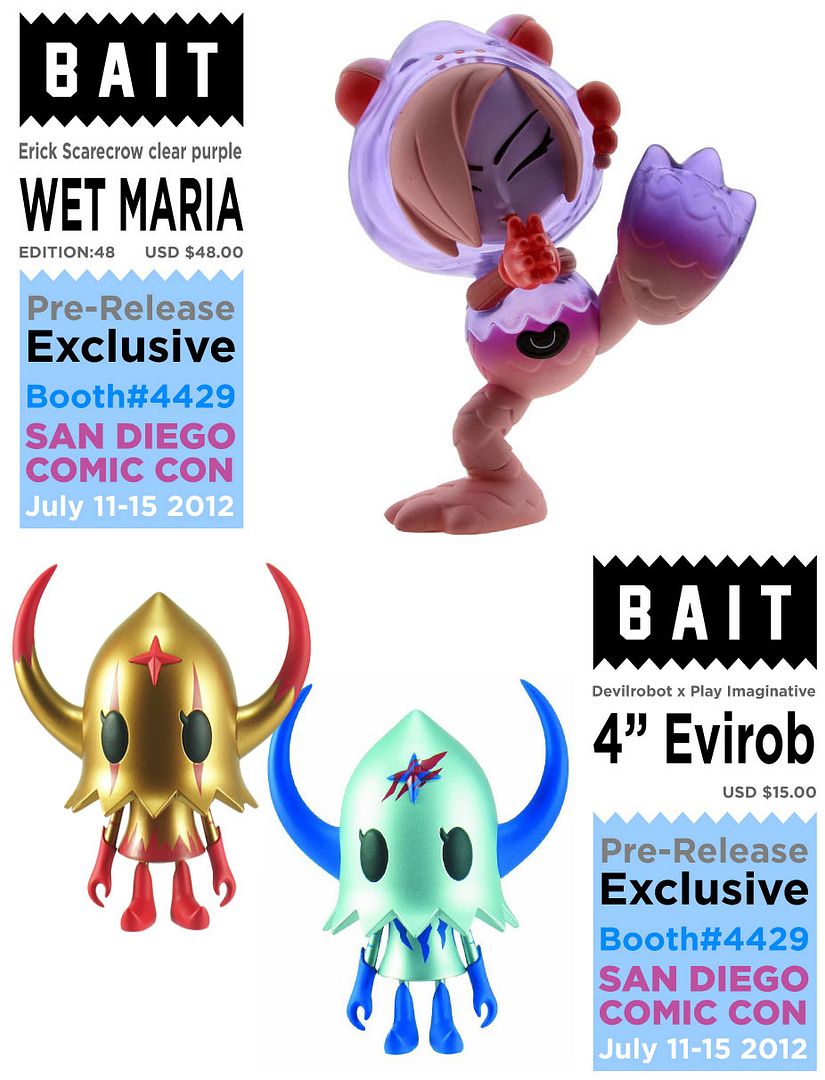 Also available via their booth is a few cool vinyl figures from both
Erick Scarecrow
and DevilRobots. Erick Scarecrow will have his very beautiful "Clear Purple" Wetsuit Maria figure... which is a pre-release, will be limited to 48 pieces and will retail for $48 a pop. The folks over at
Devilrobots
will debut their ever so awesome "Evirob" vinyl figure. These 4" tall figures will be retailing for just $15 a piece... a steal if you ask me... and I love how stylized they are!!! All that being said, be sure to swing by booth #4429 to support these artists!