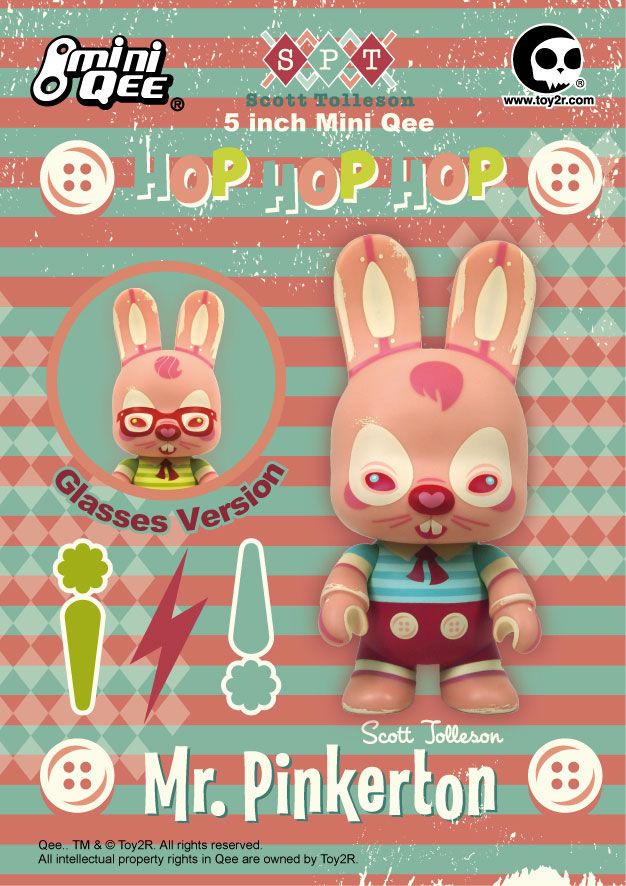 Well look who is getting another production Qee... none other than
Scott Tolleson
, and this little bugger is a few months late in terms of an Easter release, but my goodness will "Preston T. Pinkerton" brighten up anyone's day this summer! "
Mr. Pinkerton to his close friends, is the most intelligent and lovable hare in all the forest. He enjoys wearing his lucky pair of magic spectacles while skipping about on his many adventures. Wind him up and watch him hop and your joy for Mr. Pinkerton will never stop.
"
Toy2R
keeps pumping out some really gorgeous pieces, and it helps that they get some great designs submitted by folks like Scott!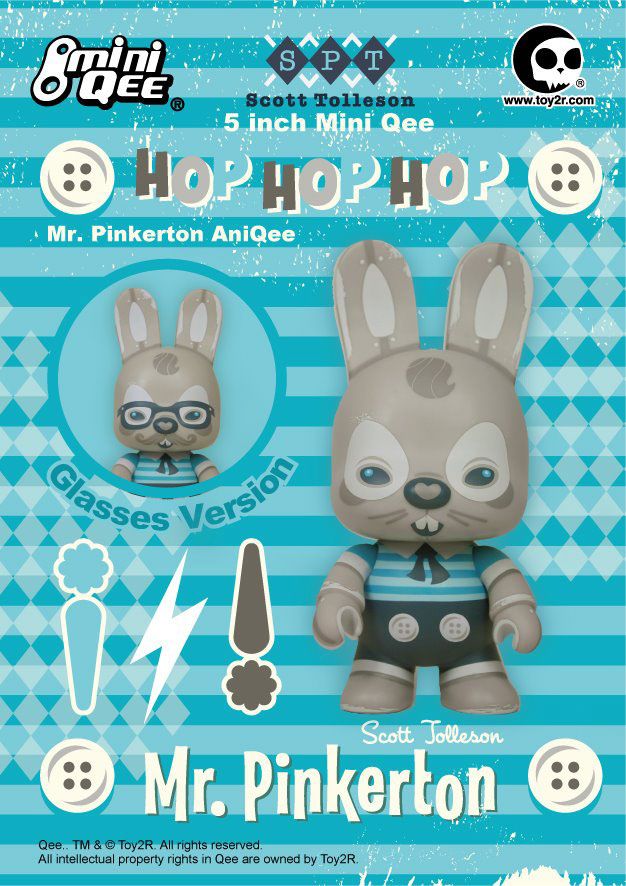 As you can see this bunny features a whole array of pastel colors, a little grunge, as well as a
"Glasses" version
that not only adds some spectacles, but also changes up his outfit! Oh, and if one colorway with a variant wasn't enough, there is also the
very blue "AniQee" version
which also features a "Glasses" version that not only shows off his spectacles, but that variant has a nice bushy mustache as well... RAD!!! These are set to drop in late July, and will retail for $28 a pop! Look for them in most all designer toy shops worldwide.