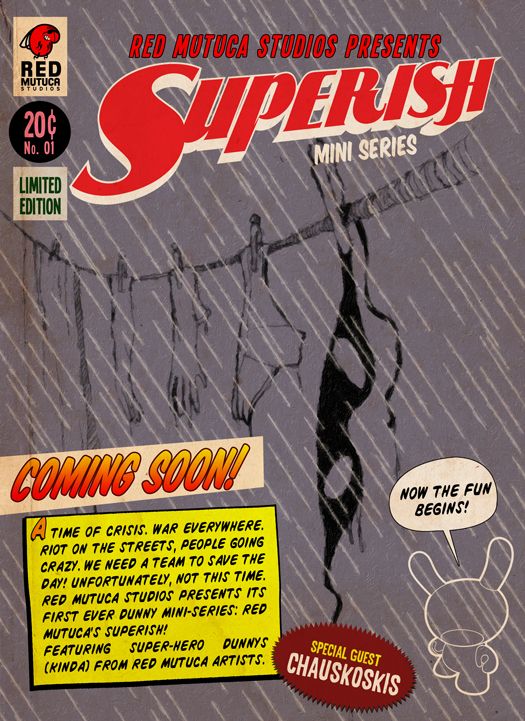 "Look up in the sky! It's a bird! It's a plane! It's a series of custom Dunnys done by some of the 'Most Wanted' artists out there!" Yes, that amazing collective known as Red Mutuca is putting out a mini series of customs… and it appears to be super-hero themed using the Dunny platform. Not excited enough? You do realize who the members of Red Mutuca are, right?
Grimsheep
,
Sergio Mancini
,
Matucha
,
Tim Munz
(aka timselF),
RunDMB
,
Luihz Unreal
, and
Igor Ventura
. Oh, and their bringing
Chauskoskis
along for the ride. Aside from "Coming Soon!" not much else is known at this time, but we'll surely keep you informed!