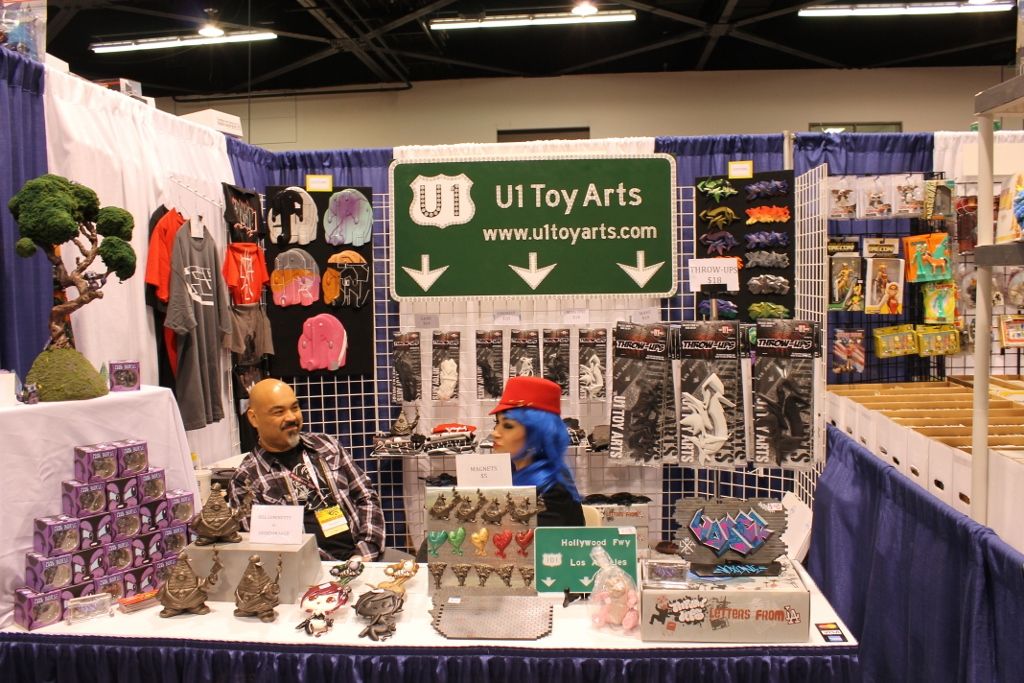 U1 Toy Arts
had a great booth setup during WonderCon 2012, where not only did they have some old classic on display like Nathan Hamill's "Borris" figure and "Letters From LA" 3D tag from Voxer... but they were also promoting a brand new resin figure dubbed "
Bill Luminutty
" designed by Overton Loyd who is the creative director for "George Clinton and Parliament-Funkadelic"!!! This rad looking "Eye of Providence" is super stylized and looks great wearing his best suit and tie... oh and how can you not notice the flaming 'bill' in his hand! These were limited to I believe 100 pieces and are retailing for $50 each... and they even turned him into a smaller magnet, really great to see!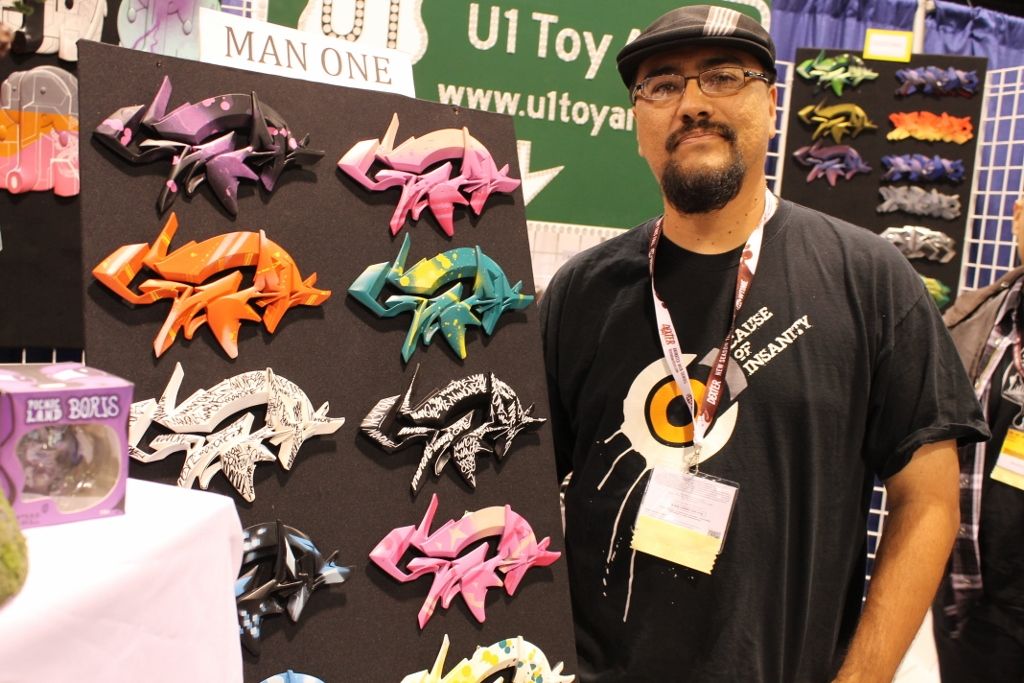 Crewest Gallery owner ManOne was on hand at the event as well, posting up at their booth and releasing a limited edition run of resin 3D tags that were customized... and wow did they look dope in person! All in all their booth had a ton of eye candy, so be sure to click on the pictures above to make them much bigger, and hit up their online store
HERE
to pick up the leftovers from the con!