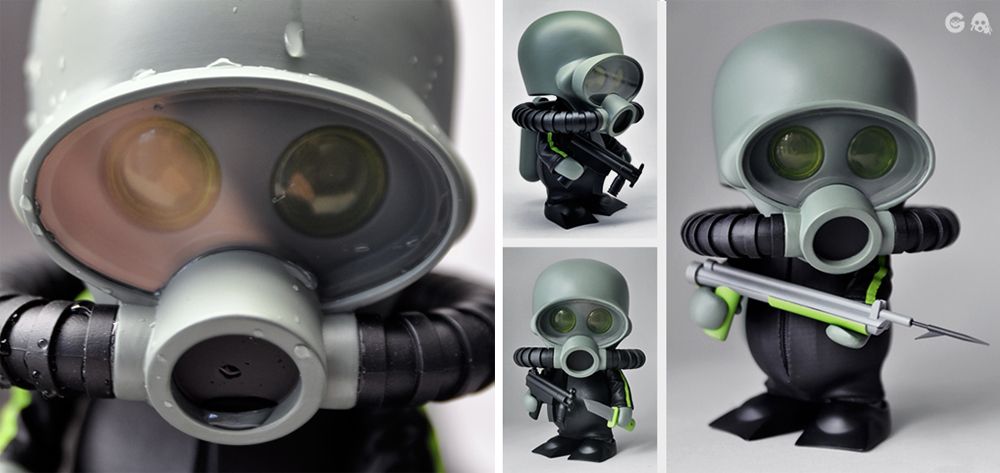 We first
revealed a teaser pic
of a "Scuba Squadt," which we quickly discovered was named "Fr0g." Then we got ahold of a
swatch from the packaging
, which gave an idea of the new helmet design. And now we have the
full
release!
Ferg
's "Fr0g s001 [swamp dwllr]" is the next evolution of the Squadt platform, ready to be taken into a bathtub and played with (or displayed proudly on your shelf). As previously reported, he features a brand new helmet design, removable flippers, gloriously crafted scuba suit with air tank, diving knife, sMP5 gun and speargun — which appears to have a removable spear! We're informed that he'll also come with the classic arms as well as the new 2.0 articulated arms. Oh yes, and there shall be a K11 Spot companion with his own flippers and wet suit (unfortunately only glimpsed in one of the below production design pages).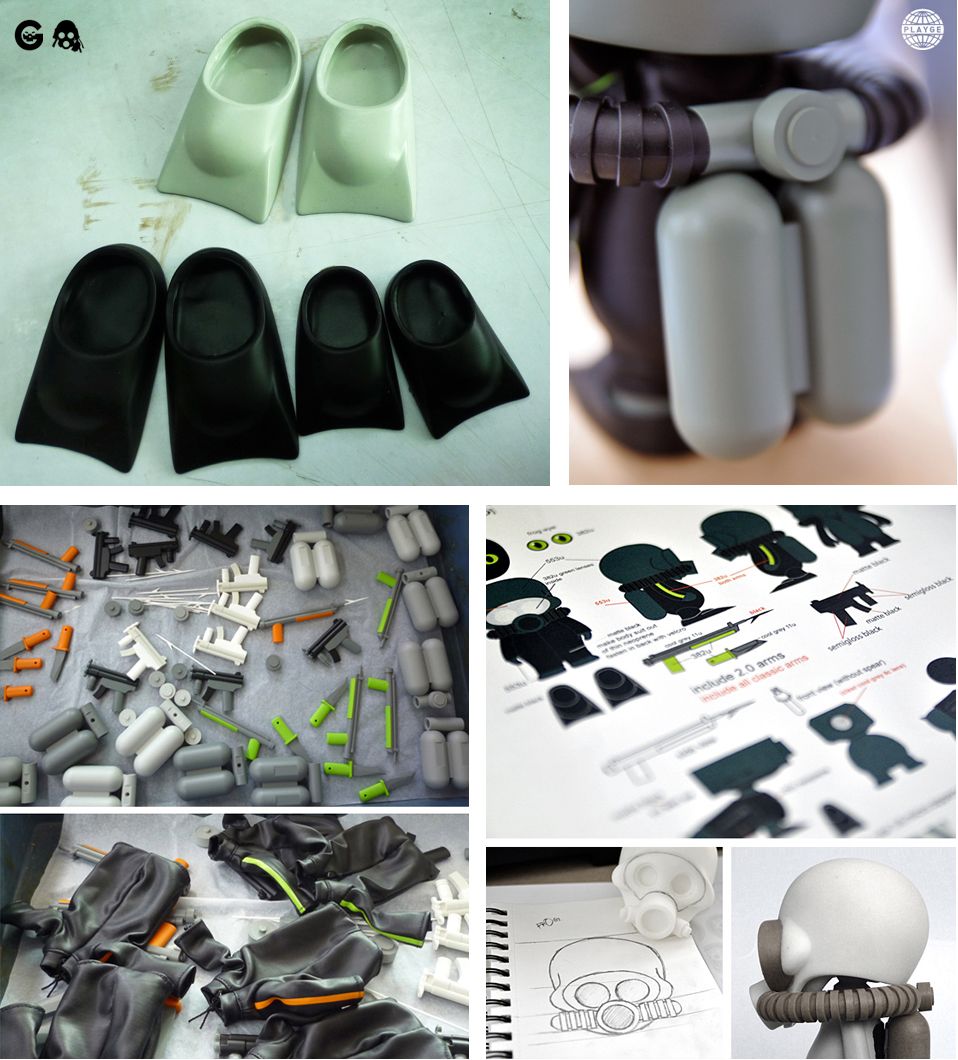 What seems to have been skipped over elsewhere in reporting is the obvious colorway variants: the knife, speargun and diving suit all have neon green accents… except when they are neon orange. Purely speculation, but green will be the standard version with orange being the variant which typically accounts for 25% of the production run. But then there is also the sMP5s which are in black, white and gray & black; and the diving tanks which appear in white, light gray and dark gray… hmm, three colorway variations? Interesting… possibly regular and variant colorways plus a slight variation for retailer release?
Ferg's "Fr0g s001 [swamp dwllr]" Squadt will be dropping March 5th at 12 Noon PST, available from the
Squadt store
.
(Images and additional information courtesy of Jeremyriad.)