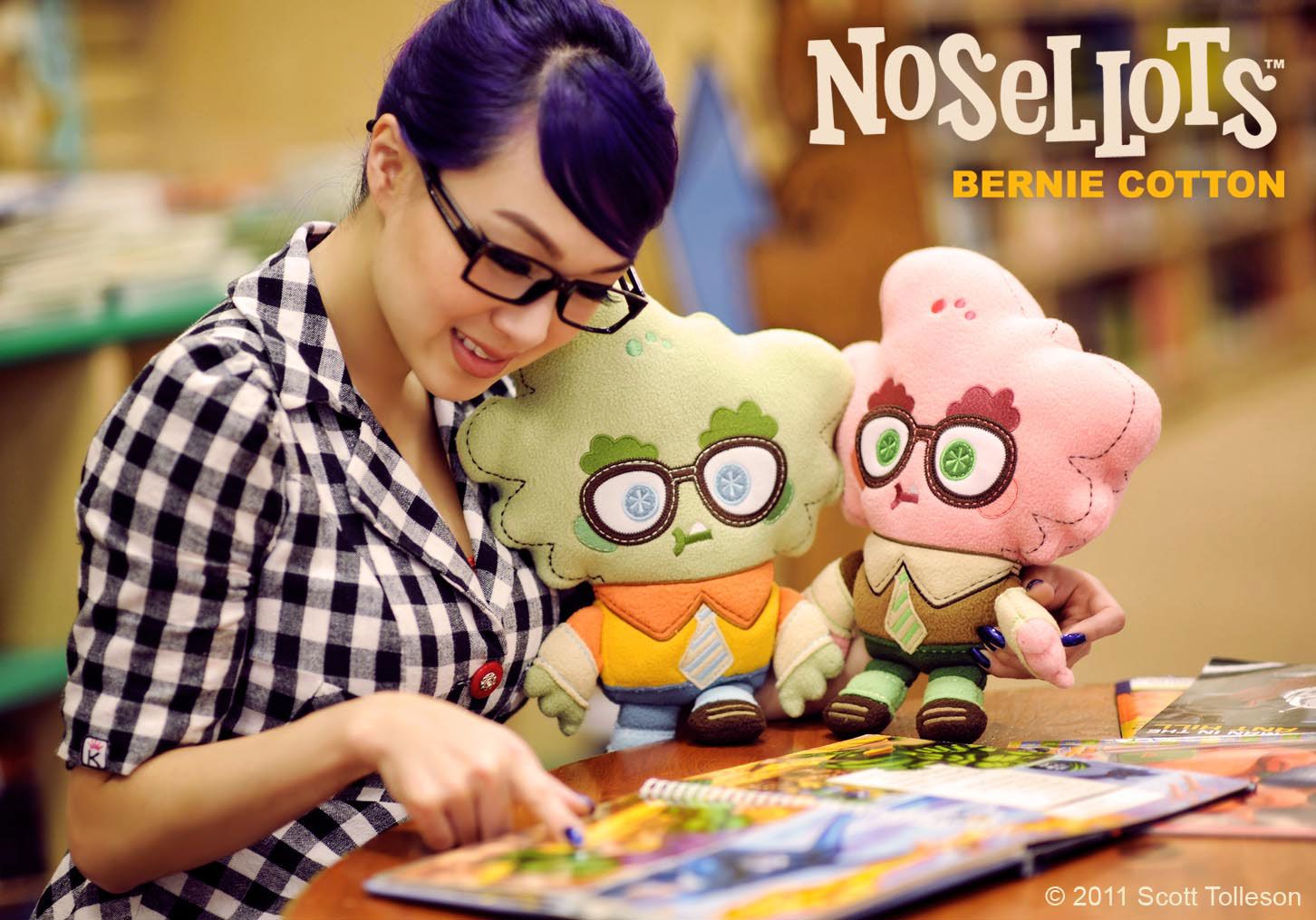 Just when you thought we were done talking about plush for the day, artist
Scott Tolleson
has just announced the official release of his new plush figure from the Nosellots line, "
Bernie Cotton
"! Bernie is the second plush released from
Scott Tolleson
and Screaming Sky Gallery, and just like
with his last release
he called upon EPIC cosplay model
Linda Le
to pose with this new plush, and it's obvious from the above photo that they are helping her study for an upcoming exam.
He is 13" tall
and is
made from heavy fleece
material. The green version will be available at your local designer toy store, while the pink Bernie is available only through Screaming Sky Gallery
HERE
for just $25
. These plush figures are so great, and Scott plans on releasing so many more in his Nosellots line... in fact, up next is "Francis", so stay tuned!