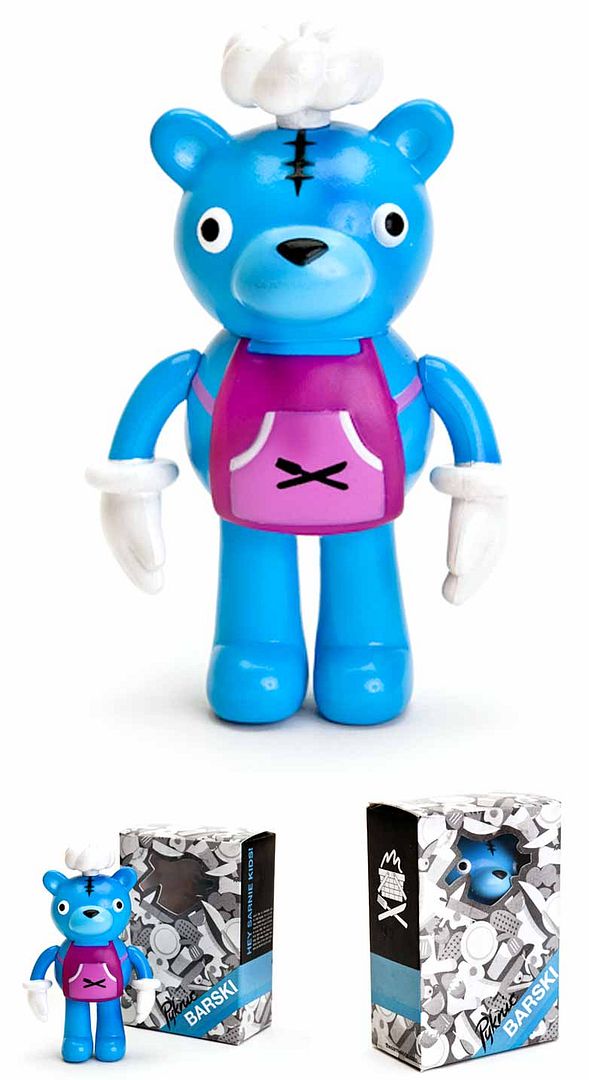 I was contact just recently by Andrew Marshall aka "The Chef" who runs a company with his buddy "The Butcher" called
Pyknic
which is a rad apparel line... they have it all, and now on top of all things rad to wear they have released a new vinyl figure they are calling "Chef Barski".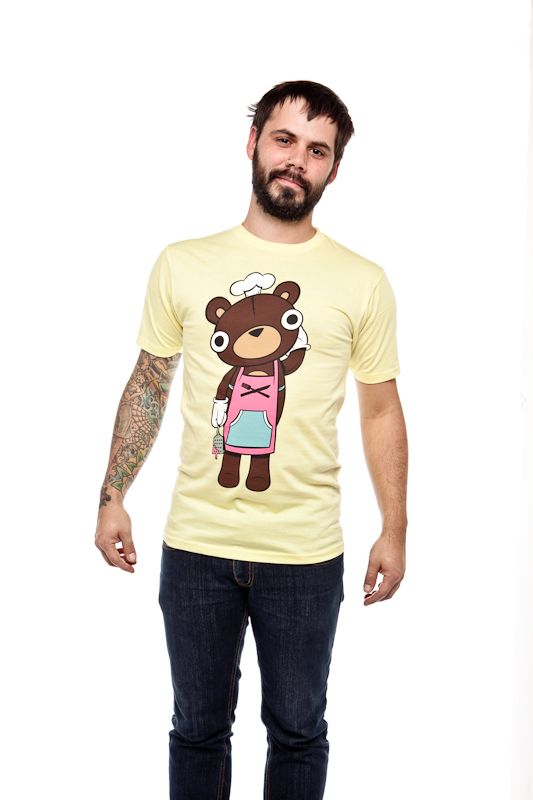 Chef Barski was originally created as a character for one of their t-shirts and they loved the character so much they turned him into a vinyl figure! This figure is part of their Kitchen Collectors series and only 500 of them will be made. Barski is 3.5" tall and is being sold
for only $25
! I absolutely love that these guys created a "Mascot" of sorts to help identify their brand, and what a cool figure to do just that. The hat and the apron are a great touch... I am not quite sure how this figure will be "accepted" in the designer vinyl world, but who cares, the guys over at
Pyknic
have a tangible figure to call their own, and that is rad!