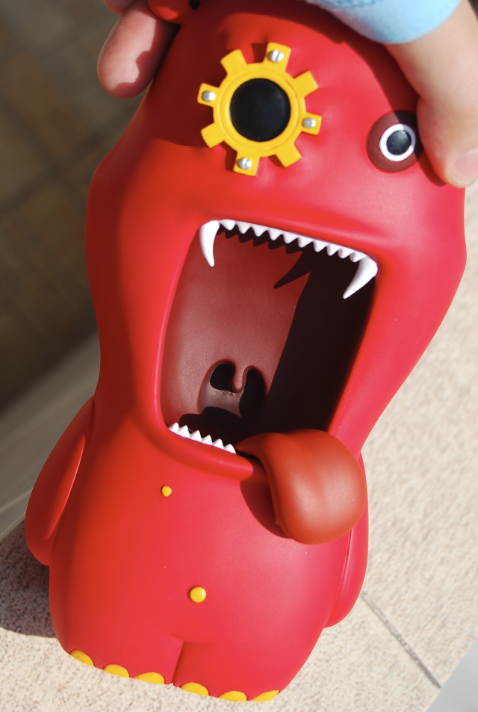 Momo's Workshop
and new design crew that focuses on making fun stuff, like toys, gotta love that :-) They just sent over some pics of their latest toy in development. This figure titled "Mechanical Demon" stands a
whopping 7.9" tall
and every single one is hand-casted in resin, sanded, painted, finished and then finally boxed! As of right now there are 3 colorways scheduled:
red, camouflage, and furry
... if you click through you can see the rough Camo version along with the initial sculpt and the back side of the red version. Momo's Workshop states that "
The idea is to place a sticker into the eye socket where the gear is located and cover it with a plastic shield so that it looks like a electrocardiograph monitor.
" This figure seems very promising, and I am looking forward to the furry version. There is no word on price or release date yet, once that info is available you all will be the first to know.