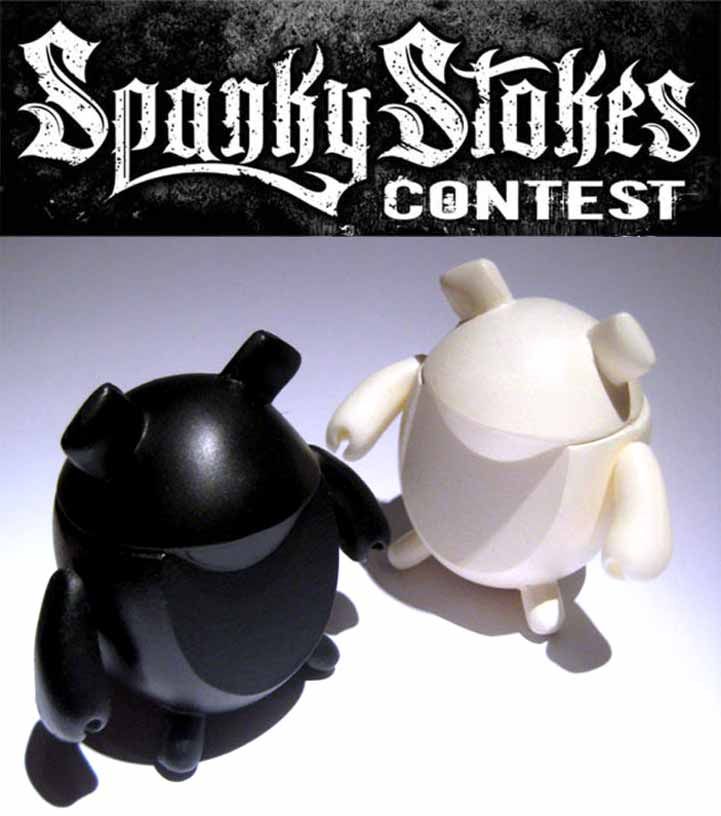 As a kid growing up in an allergic family, I had my share of hamsters. So when I got an international email concerning resin hamsters, my interest was immediately piqued. My wife even took a sudden liking to this new DIY toy as it gave her the opportunity to practice her German. Is this a heartwarming story or a tale of toy hamsters? Both!
And it's a CONTEST too!
CLICK THROUGH
to read about how to enter this contest as well as an awesome story about the artist...
After many days of trying to figure out which entry Mathias liked best... he came to the conclusion that he could not pick just one. Mathias said "
For the contest I chose ClaudiaJNg for the Panda idea. I think it has big range in projecting the idea on these little guys and I really like the black and white contrast. It Just fits the Hamster and it would also be funny picking the good/evil-idea maybe for an inverse-colorway, too. I also pick Daniel, for the fully rusted out robot Hamster, so we have two winners :)
"
Mathias wants to thank everyone who participated in this contest and he really enjoyed reading all of the comments and suggestions, and I would like to thank you all for participating... your all rock solid!

Mathias Bax lives in a small village called Edermunde in the middle of Germany. He works as an architect and a designer. He has always liked drawing, and in his younger days, he did some graffiti. Drawing and comics were his biggest hobbies, and through comics, he found toys. Star Wars were his favorites, but expensive as a kid. (

Just last year, he bought the 70cm Millennium Falcon!

) It was through trips to Hong Kong, Malaysia and Singapore that Mathias discovered urban vinyl.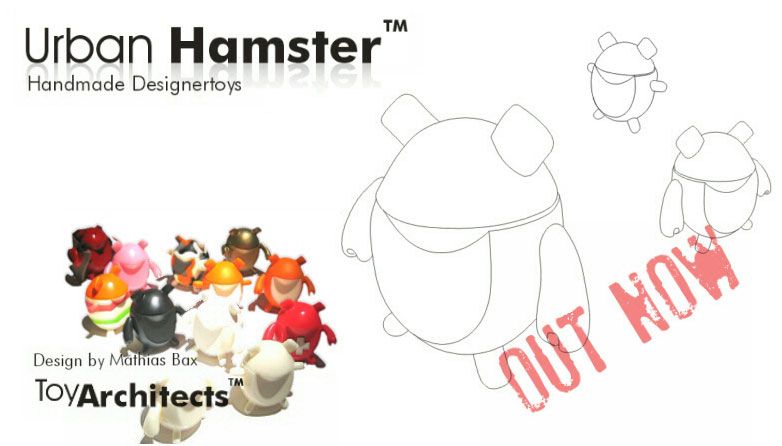 Mathias wanted to fuse the spirit of urban vinyl and DIY toys with architectural simplicity and have the result also be appropriate for his young son. To that extent, he created two versions of the hamsters: one with articulated arms and one with fixed arms (

no small parts for kids to eat

). And so it was, that after getting home from work, Mathias spent time with his girlfriend, put his son to bed, and then went to work again--this time in his toy lab.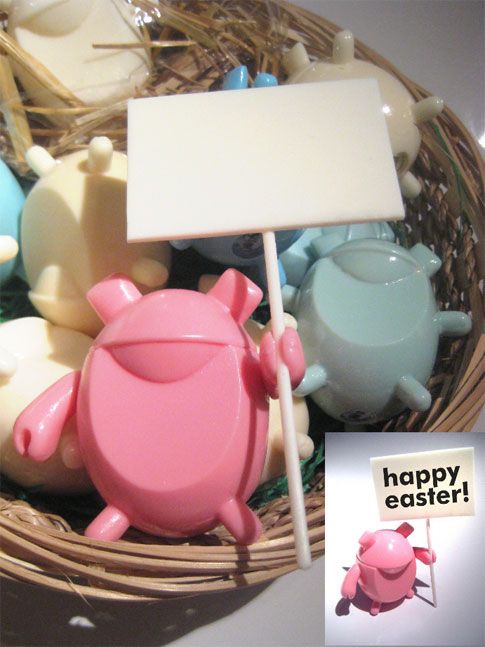 "

Casting resin was not hard to do, but very expensive by trial and error learning,

" he said. "

The Hamster form needed to be simple and flexible so it can be made into something wholly new...perhaps a Stormtrooper, Hellboy or an Easter Egg. As a result, the Hamster has no eyes: the mind of the Hamster is therefore neutral. But the idea of artificial teeth make him laugh...

"



The question on everybody's minds: WHY HAMSTERS?



"

The idea of creating a hamster goes back to my early school days when we read about caring for a hamster as a pet. I wanted one, and tried to get one from my parents, bu unfortunately we had cats throughout my whole childhood. I do like cats very much, but finally found my way to hamsters around age 14. Flash forward to about a year ago, I sketched a picture of a comic hamster for my girlfriend's sister. She has hamsters, and my son also loves them. All of this fit together finally.

"



And what about "Cavy," the hamster's name?



"

The name Cavy was a result of being undecided about the Hamster's name. It was around midnight and I wanted to make sure that the w